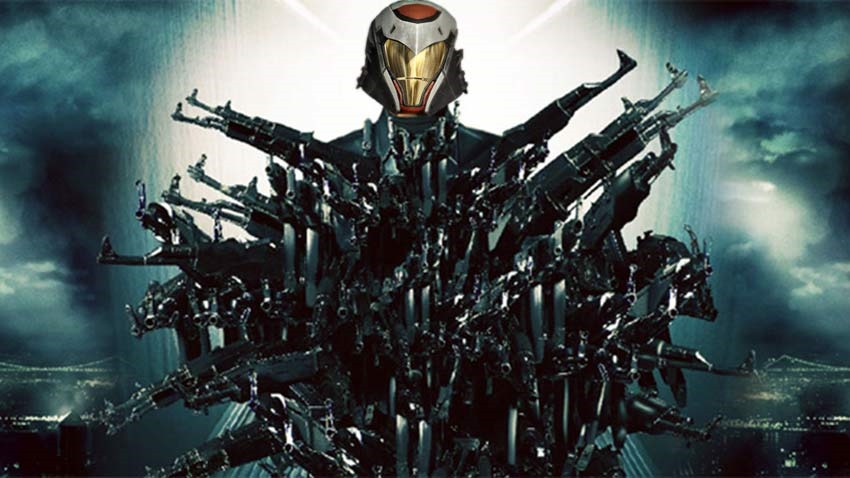 I could harp on about Destiny 2 having an endgame that's about as substantial as a diet of rice cakes, but over on the Crucible side of that title? I still have plenty of love for it. Provided that I'm not being dropped into yet another game of Control that is. MAYHEM FOR LIFE! EVERYBODY GETS A NOVA BOMB IN THE FACE!
Anyway, Destiny 2's Crucible still serves a fine purpose. Quick action on a weekday in 4V4 bouts with the occasional Iron Banner, more dedicated weekend showdowns with the Trials of the Nine if that floats your boat. Much like the rest of Destiny 2 however, Bungie has a few changes in mind that'll take the multiplayer arena back to its roots. Based off of constant feedback from Guardians, developer Bungie detailed some of those upcoming cha-cha-changes as the Crucible becomes "a faster, more dynamic, and more action-packed experience."
"There is a lot to get excited about in Update 1.1.4, but something the team really wanted to do was go back and refine the core experience," Bungie said in their latest blog post.
Looking at the feedback, it was clear that the community felt there were two key areas for improvement with the Crucible: 'Time to Kill' and 'Team Shotting.' So we set our sights on re-working systems, mechanics, and values to tackle those two areas. When we looked at the core feedback on "Time to Kill" in the Crucible, we saw that it mostly stemmed from a lack of excitement or spikes of intensity you all came to expect from a Destiny experience.

This came in the form of feedback that stated the game was too slow, or the core loop was too stale. We agree, and have worked with Sandbox to increase the pace of the Crucible as a whole. Let's get down to brass tacks on how we're planning to change the Crucible and the delivery of the goal stated above. Here is an overview of the changes we're bringing in 1.1.4:
Respawn and Revive were tuned in all game modes

Player respawn timers for all Quickplay modes have been reduced to 2s.
Player respawn timers for Survival have been reduced to 7s
Revive lockout time in Countdown has been reduced to 7s
Players no longer lose Revive Tokens on death

Power Ammo respawn timers were adjusted across the board

Power Ammo respawn timers in Iron Banner have been reduced ~50%
Power Ammo respawn timers for all Quickplay modes have been reduced ~30%.
Power Ammo respawn timers in Survival have been reduced ~40%.
Power Ammo respawn timers in Countdown have been reduced ~25%

Ammo counts have been adjusted in relation to these timers, and in relation to weapon type.

In almost all cases weapons either retained the same ammo count or received a buff. Swords and rockets were brought down to stay in line with the rest of the weapon offering.

Enemy players now drop their Power Ammo on death.

This brick is now networked to all players regardless of faction. Secure the power ammo to keep it from your foes or steal off your enemy's ghost, but be quick because these bricks don't stay in the world forever.
It's going to be interesting to see a Crucible that leans closer towards Call of Duty then, than the original vision of bullet sponginess that was present when Destiny 2 launched. Normally I'd be fielding mixed feelings over this as shorter TTK usually hammers heavy on players who don't happen to have to decent online connections.
Destiny 2 still uses some kind of black magic to give its players an equal footing however, so I'm keen on it. The update arrives on March 27 for PC, PS4 and Xbox One, which will also see player classes and weapons overhauled as well. See you there, Guardians.
Last Updated: March 9, 2018