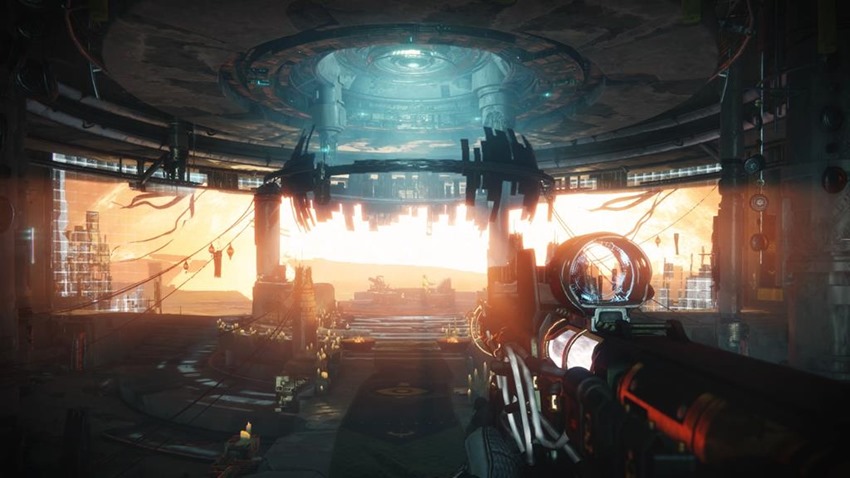 For the last couple of months, Kervyn has been trying to hook me into playing Warframe. It's not that I don't want to play it, but rather that I just cannot commit to what looks like a fantastic game with plenty of awesome content to it. Games like Warframe are more than just an experience, they're an investment.
Learning the ropes, memorising events and knowing every possible facet of that game is a time-consuming hobby. A hobby that I already have with Destiny 2. Yes I know blah blah blah Destiny this and that, but I still love that game with a passion thanks to its recent tweaks and improvements. Back at E3, Bungie still explained to me how the studio was looking to make Destiny 2 even more of a time-sink, to re-emphasise the hobby aspect of the sandbox.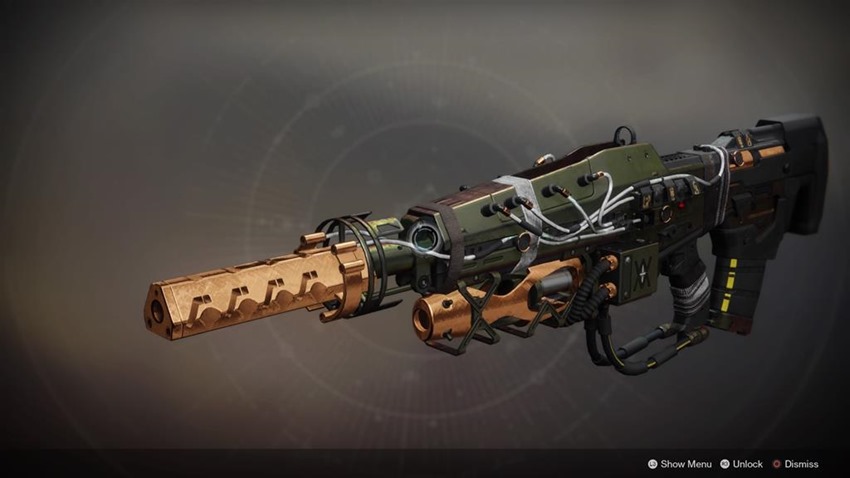 While the Forsaken expansion will introduce a host of regular content that'll exist alongside Iron Banner and Faction Rally events, it's not exactly difficult to see how the groundwork for those ideas have already been toyed around with in the recent DLC. Take Curse of Osiris for example. Flashy, ambitious and ultimately shallow in its execution, the first substantial stab at expansive content for Destiny 2 was a letdown.
It did have something extra to it though, if you were prepared to toil away for weeks: Lost Prophecy weapons.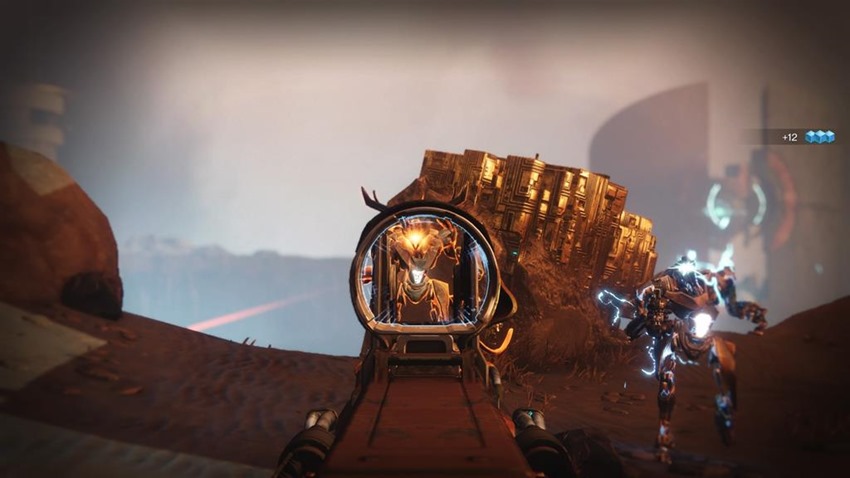 I've mentioned before that Destiny 2 has the best guns in the business, and Curse of Osiris didn't disappoint with its Legendary-class firearms. Gorgeously designed, boasting a meaty rat-a-tat-tat to their function and able to tear Vex apart with the single click of a trigger, Lost Prophecy guns are some of my favourite weapons in all of Destiny 2.
Are some of them that useful in battle? Enh, that's debatable, but at least guns like Traveller's Judgement 5 and Machina Dei 4 are absolute beasts to use in PVP. It's the journey towards grabbing these guns that was so much fun though. What began with a trip to Brother Vance in the Lighthouse evolved into a grand quest to see all that Destiny 2 had to offer.
Lost Prophecy verses required materials, and those materials happened to be rare and expensive ingredients that consumed many a legendary shard along the way. Public events, Crucible matches and Heroic Strikes had me grinding for weeks, with Thraviks the Depraved being a particularly nasty bastard to take down just so that I could get my hands on some Fossilised Hermiaon Blossoms. Totally worth the half hour my fireteam and I spent on just that one single encounter to whittle the cheap-shot dealing bastard down a few pegs.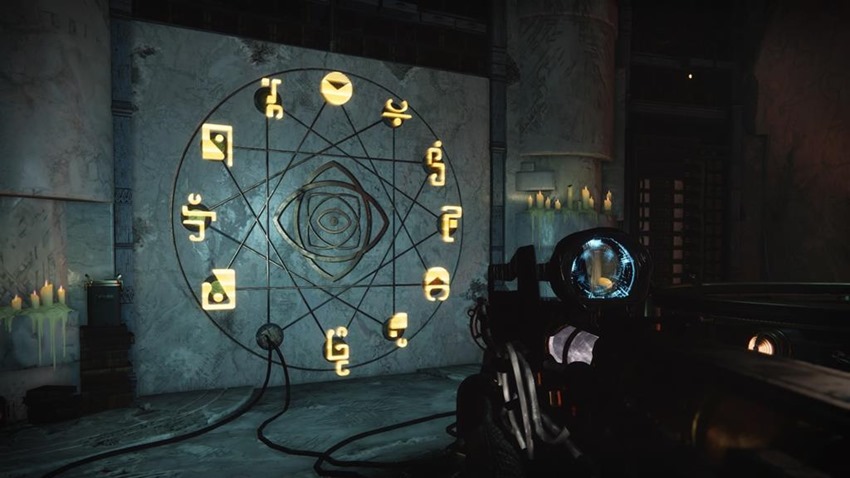 Was it all worth it? Was the grind a fun diversion that rewarded me with some terrific-looking weapons whose stats were a mix of OK and awesome? Hells yes. Hell yeah it was and it's exactly the kind of grind that I like. There's more to the Infinite Forge and the weapons earned of course, as players who completed all the verses were given a substantial story to read.
The fall of Osiris, his exile from the Last City and his continuing quest to save all of reality from the Vex who existed across time and space makes for a tale that biblical in its scale. Completing the verses also earned players a Sagira Ghost shell, as well a a chance to finally learn the truth behind the disappearance of another enigmatic figure in Destiny's lore: Saint-14.
What happened to the Titan whose deeds became the stuff of legend amongst the Guardians who followed in his footsteps? A war, that saw the legend slaughter scores of Vex across centuries of conflict before he was finally overwhelmed and defeated by their endless forces. A battle so fierce, that even the emotionless Vex honoured the warrior with a tomb where he was laid to rest amongst the thousands and thousands of Vex that he had personally slain.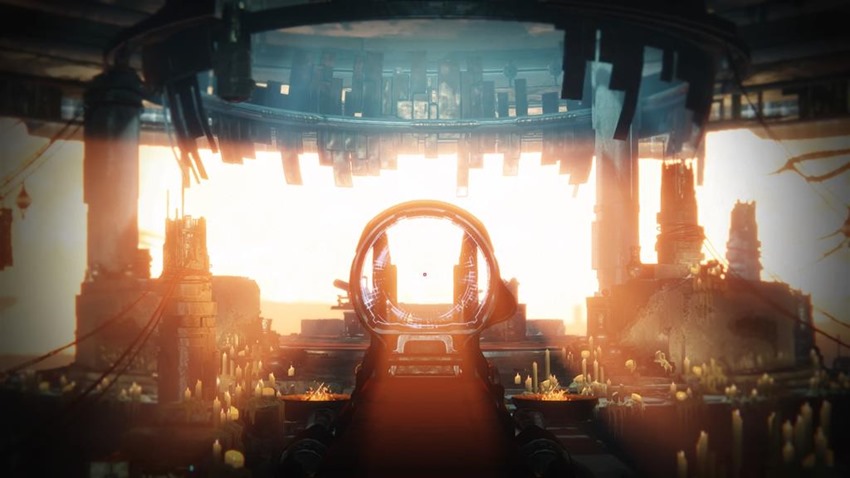 From there, players could claim the legendary golden fleur-de-lis symbol-stamped Perfect Paradox shotgun from the tomb of Saint-14 and close the chapter on his story. It's the small details like that, which still proves that Destiny 2 has so much more to give to anyone who is willing to invest their time into it. A rewarding experience, a feather in my cap that I've enjoyed every step of the way so far.
Hopefully Forsaken has a few weapon quests such as that in the works, because the Lost Prophecy missions are a highlight of action, history and exploration in Destiny 2.
Last Updated: July 16, 2018