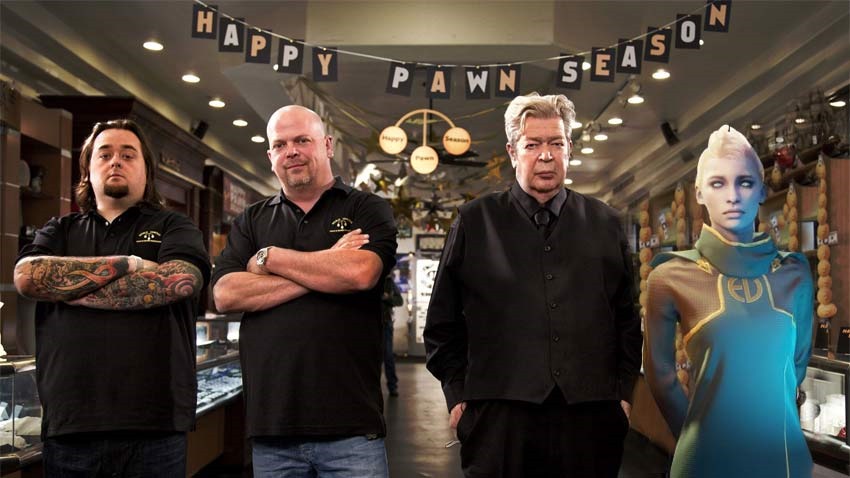 Destiny 2 may have plenty of critics divided over certain aspects over the base game, but most players can agree on one thing: Those microtransactions need to be toned down. A major gripe for many a Guardian, players don't exactly dig the fact that the line between earned loot boxes and those available for purchase happens to be blurrier than one of my favourite Puddle of Mudd tracks from the early 2000s.
Developer Bungie wants to change that economy in the months ahead, as game director Christopher Barrett detailed some sweeping changes on the horizon in a lengthy blog post. With its loot box driven reward system, Barrett outlined how that economy works: Expansions such as the Curse of Osiris would still be premium content that players would need to pay for in order to access new stories, strikes and other world-building stuff.
Seasonal content in the form of Faction Rallies and limited time events such as The Dawning will make up the free side of the equation that players will have access to regardless of whether or not they dropped a dime on the premium goodies, while Tess and her Eververse store will continue to offer cosmetic emotes and weapon skins.
We're shifting the balance of new content in favour of activity rewards over Bright Engrams
Here's where Bungie wants to revamp the system, as the Eververse store was "never intended to be a substitute for end game content and rewards," Barrett wrote.
We're shifting the balance of new content in favour of activity rewards over Bright Engrams. This includes adding Ghosts, Sparrows, and ships (to date found only in Bright Engrams) to achievement reward pools. We'll provide a gameplay path to earn Bright Engrams and all contained rewards (including Event Engrams). We'll give players more direct purchase options and make adjustments to Bright Engrams to allow players to get the items they want more often.
Sounds good, especially with a promise to make Destiny 2 more rewarding to play over the long run instead of simply just sticking to heroic triggers in public events to earn loot. Because that's what triggers do best. You can expect these changes to make an impact soon, with the first major update rolling in on January 30.
Last Updated: January 12, 2018