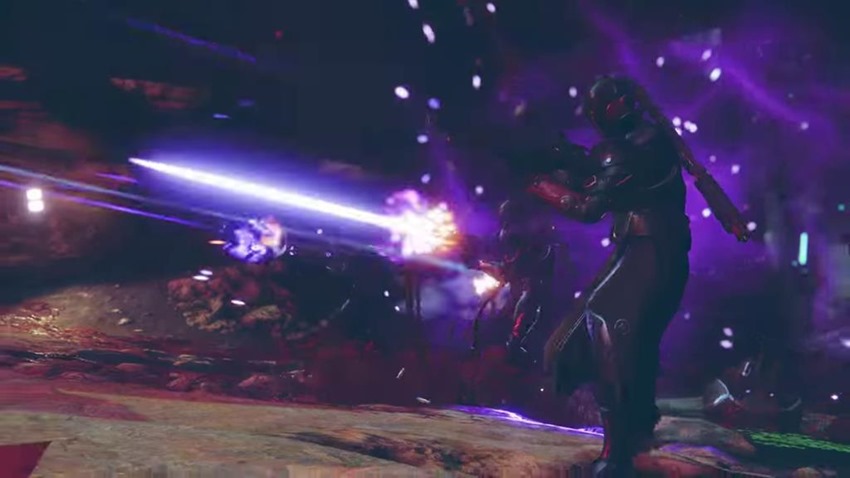 If you ever wanted Destiny 2 distilled to its purest and most frantic form, events such as The Blind Well and Escalation Protocol are brilliant arenas that juggle classic first-person shooter action with more esoteric gameplay mechanics. Combined, they form a tight and fast-paced arena that requires deft reflexes and a team of fellow Guardians whose skills can complement each other.
Therein lies the problem with some of Destiny 2's best ideas. As public events, these arenas are open to one and all, but actually finding a few Guardians to join you can be a major hassle, as players seldom spawn in the same instance of a particular game world. For the upcoming release of Black Armory, Bungie wants to change that with a new event known as The Lost Forges.
According to Design Director Evan Nikolich over on the PS Blog, Lost Forges will serve as new endgame content that pushes Guardians towards the new power threshold of 650, while also giving you more control over who you play with. "The Lost Forges were definitely inspired by activities like Escalation Protocol and Blind Well. That said, we wanted to give you more control over who you play with, so we added a new vector for fireteam coordination," Nikolich explained.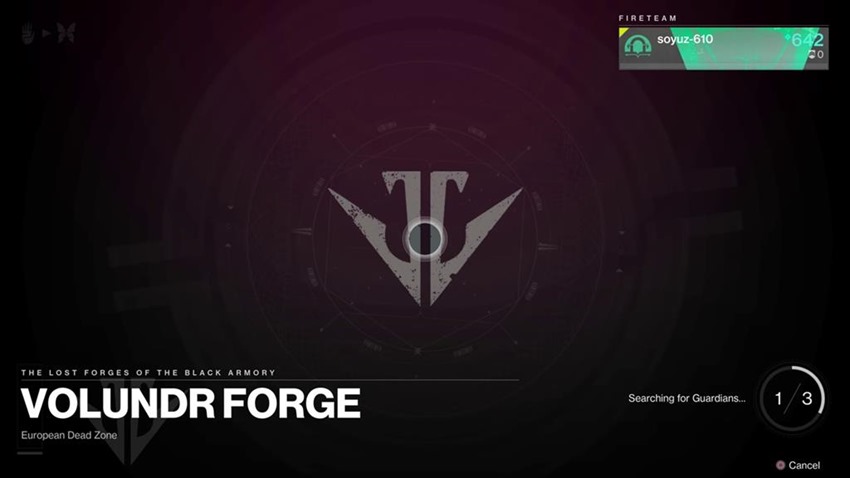 The focus for this activity is on three-player Fireteams. We enabled matchmaking so players always know what they are getting when they engage with the Forges. This new challenge will also require a bit more coordination with throwable relics that will be required to charge the Forge. Since it's a predictable, matchmade three-player activity, we thought we could add something on top of slaying hordes of enemies to up the challenge.
As for the all-important loot? The grind to reach max power will still be there, but the actual weapons and armour on offer to feel more rewarding and tied to how well a player performs within the Lost Forges. "From inception, we always wanted this release to be about the lost weapons and the Golden Age lore about the Black Armory," Nikolich explained.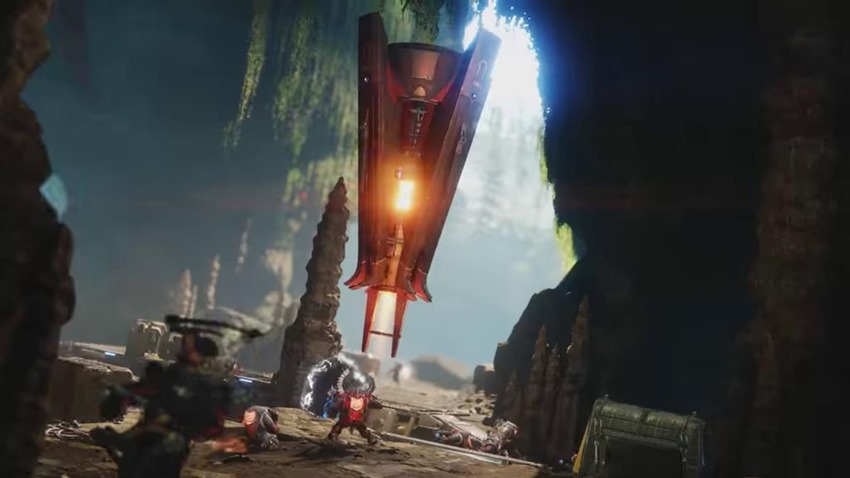 In creating the activities, we thought about new and interesting ways to acquire Black Armory weapons and gear. We wanted to send players down the path of what it would mean to forge them. We wanted loot acquisition to be tied more directly to the player's actions and less to random rewards. We wanted the forging process to be something you could enjoy over and over again.

Our focus was on creating an experience that would allow players to develop new strategies quickly and feel justly rewarded upon every completion. Players will be able to earn max-level loot from the Forges, but not initially. There will be a bit of a grind to get to max power over the first few weeks and then get subsequent max power rewards from the Forges.

As for iconic weapons, we definitely focused on a few key weapons in an effort to make them noteworthy and fill in what we believe to be some gaps in your arsenal. We're all really excited about the return of Machine Guns and adding another Exotic Bow to the mix. I want to hold my cards close to my chest, though. We want the community to explore the loot offering and make the final call are what the true god-tier load-outs are.
The big takeaway here from the latest successor to the mantle of events such as Escalation Protocol and the Court of Oryx? That Bungie wants this event to be respectful of players who only have so much time to invest in it. "We learned [with previous endgame activities] that players love challenging endgame content that's easy to tackle and repeat. Not every piece of endgame content has to be tough or as lengthy as a Raid or even a Nightfall Strike," Nikolich said.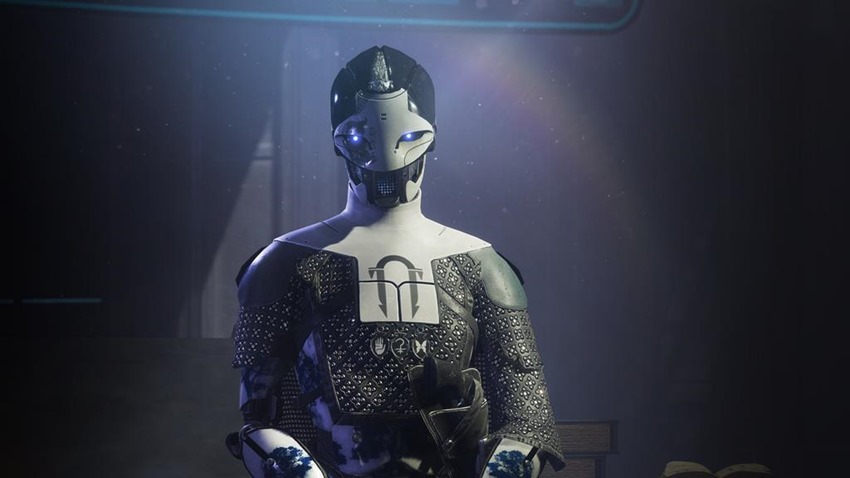 Something you can jump into, be challenged, complete quickly, and then jump back into again is important to the ritual play eco-system of Destiny. We want the Lost Forges to fill that role. Something else we know that has caused significant frustration with our prior events taking place in public spaces is that matchmaking does not always yield desirable fireteam size results.

We are trying something new here by making the activity explicitly matchmade. Once a player launches, they will start searching for other players to fill out their fireteam to create three-player team. Players will know they are getting a three-player team, and because we know the fireteam size we can add bit more complexity to the activity.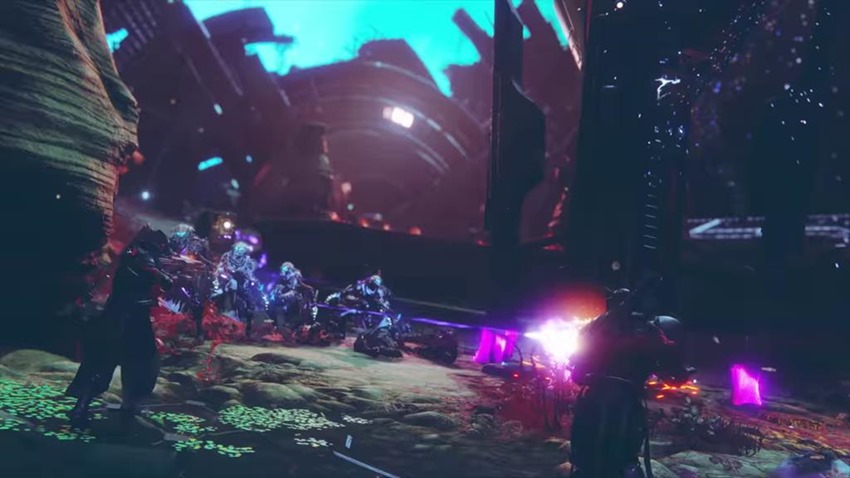 The season of the forge may have kicked off this week in Destiny 2, but the real fun begins next week when Black Armory launches good and proper in a post-Forsaken era of Bungie's space sandbox shooter.
Last Updated: November 30, 2018