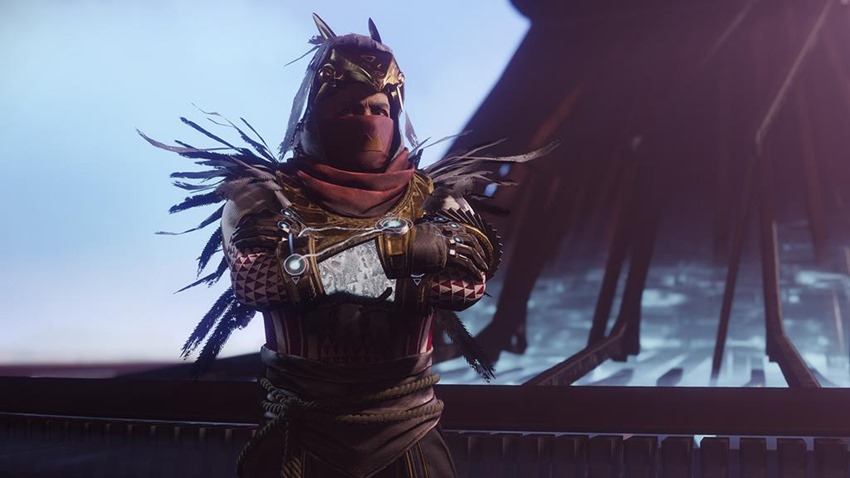 Shadowkeep may have been a terrific slice of spooky Destiny 2 action, but that expansion came bundled with something else as Bungie paved the way forward for a new era in its cosmic sandbox. With an eye on keeping its game world alive through more focused seasonal events, the first such adventure beyond the expansion gates came in the form of the Season of the Undying.
Lasting several months and tasking Guardians with stopping yet another Vex invasion, that madcap mission is over and already there's a new danger on the horizon that will last for a precise amount of time before the next big threat rears its ugly head. Kicking off on December 10, Season of Dawn will see the return of Osiris.
Master of time, focal point of the most lacklustre Destiny 2 expansion and the fella with the best soundtrack in the game, Osiris has a new mission for you: Take on a gang of Cabal Psion Flayers from abusing time travel technology and introduce their faces to the business end of a shotgun before they manage to change the outcome of the Red War. Oh, and it looks like Saint-14 is back from the dead! The greatest Titan who ever lived has done just that through various bits of exotic gear and numerous lore entries, but it looks like he's about ready to bust out of his coma and rejoin the fight.
A coma that came from him being just too dang good at busting Vex in the face with his mighty chops. He wasn't dead, he was merely resting. Here's the trailer:
As for activities, Season of Dawn looks like it has plenty to do. The primary goal is to assist Osiris in fixing the timeline by restoring Obelisks on four destinations, with premium pass owners getting access to new exotic quests, bounties and the six-player Sundial activity. Bungie is promising more details later this week via a livestream, ahead of next week's new season. I'm currently on a sabbatical from the game (hoping to see how it plays in September 2020!), but hot damn is this new season tempting me to break that holiday away from EDZ shenanigans.
Last Updated: December 4, 2019