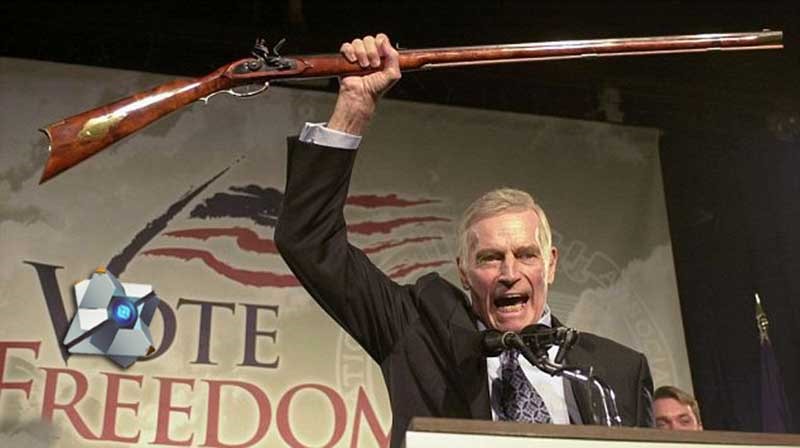 New year, new Destiny expansion. And with it, newer weapons to take for a test-drive on some Fallen chest cavities. Exotic weapons have always been the very best firearms in Destiny, death-dealing tools with so many perks and buffs that you can only ever have one equipped at any given time. Right now, veteran Guardians most likely have a solid arsenal of them built up, a collection of guns that includes the likes of Bad Juju, Monte Carlo and the ever-popular MIDA Multi-Tool.
But even though Rise of Iron may not be available yet, you can grab one of the newer Exotic sidearms already. That's the word from Bungie, who announced on Twitter that the recent 13GB update for Destiny dropped more than a few menu tweaks. There's also the Trespasser, a secondary slot sidearm that already sounds like an absolute beast.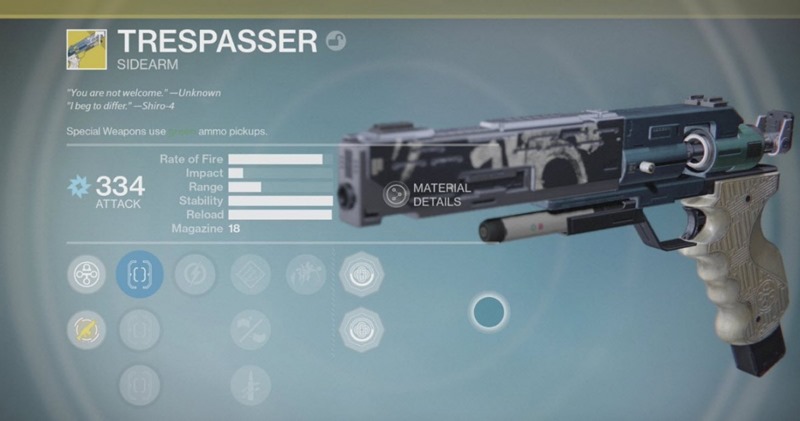 It's got a ton of perks, has a burst-fire mode, two styles of ornamentation and it drops at a light level of around 338 or so currently. My inner Charlton Heston is already slobbering. Here's a video of it in action from xHoundishx:
So how do you get your hands on it? Luck, pure and simple. So far it seems that you can only grab Trespasser if you happen to have a Secondary Weapon Exotic Engram to decode, something anyone who abused the first weekend of Three of Coins will probably have a horde of waiting in their vault. Lucky buggers. The Trespasser already looks like it'll cut through Fallen like a hot knife through butter.
Keeping with that theme, Bungie also revealed the new achievements that you'll be able to tackle in Rise of Iron for your record book:
Mountain Climber: Complete the "King of the Mountain" mission.
The Young Wolf: Complete the "Rise of Iron" quest.
Student of History: Activate all Iron Lord Artifacts.
Sing the Iron Song: Classified.
Supremacy: Complete the "Glory and the Taking of It" quest.
Eye for an Eye: Complete the "Kovik's Sin" quest.
Forging Ahead: Complete an encounter in the Archon's Forge.
Spliced: Complete the "Wrath of the Machine" Raid.
Splicer God: Complete the "Wrath of the Machine" Raid on heroic difficulty.
BRING IT ON. Rise of Iron is out on September 20, as you face an entire house of Devils just like Bobby Boucher Jr's mom warned us about. THE DEVIL! Just like school. And girls.
Last Updated: September 12, 2016