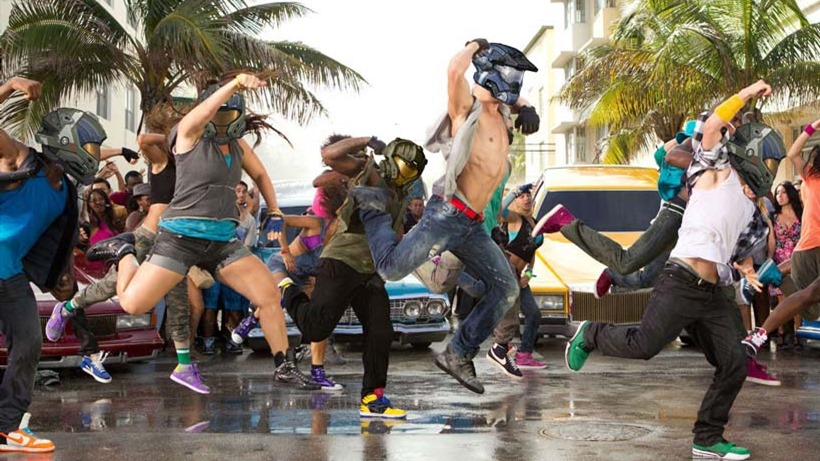 Guardian! You've scoured the Cosmodrome for Glimmer to spend on upgrades! Survived the Exclusion Zone on Mars in your search for planetary materials. Descended into the Hive depths of hell itself for Radiant parts. Faced the Iron Banner to earn Etheric Light.
Now, your greatest challenge is coming, as the threat of Oryx demands the rarest of currencies: actual money. Real-world coin, which will be used for the greatest of purposes! And that purpose is…DANCE!
Yessir, soon you'll be able to exchange the Strange Coins you earn from completing the monthly Raid known as your real-world job for actual goods in Destiny, as microtransactions will be offered from October 13.
That's the word according to Bungie, who say that special requisitions manager Tess Everis will be back at the tower and selling goods from the Eververse Trading Company.
She'll be offering 18 new emotes, in exchange for a new currency called Silver that can be purchased with cash in either the respective Xbox or PlayStation store.
To kick things off, Bungie said that they'll provide all Guardians with enough free Silver to "purchase an emote or two and become legend through the power of dance". Bungie also explained that every emoji was optional:
If you're not interested in what Tess has to offer, you won't ever be forced to pluck an item off of her shelf. You'll still receive updates to the game, and you won't lose a Crucible encounter or fail to clear a Raid because you didn't have the right Eververse Trading Company emote equipped.
Bungie also said that the microtransactions are needed to keep on supporting Destiny. "Our plan is to use these new items to bolster the service provided by our live team for another full year, as they grow and create more robust and engaging events that we'll announce later this year," Bungie said.
It has been, and continues to be, our goal to deliver updates to the game. Going forward, our live team is also looking to grow beyond vital updates and improvements to focus on world events, experiences, and feature requests.
I'm torn over this. There's all manner of debate ready for this, from the idea of asking for more cash for a game with a premium price tag and extra expansions that cost cash, to supporting it in order to keep new content on the way.
Maybe you want to compare it to the traditional MMO subscription model, discuss it being a free online experience that is reliant on Xbox One and PlayStation Network subscriptions. Whatever the case is, I'd need several limbs to spontaneously mutate out of me so that people could ask for the other hand, Darryn.
Last Updated: October 6, 2015