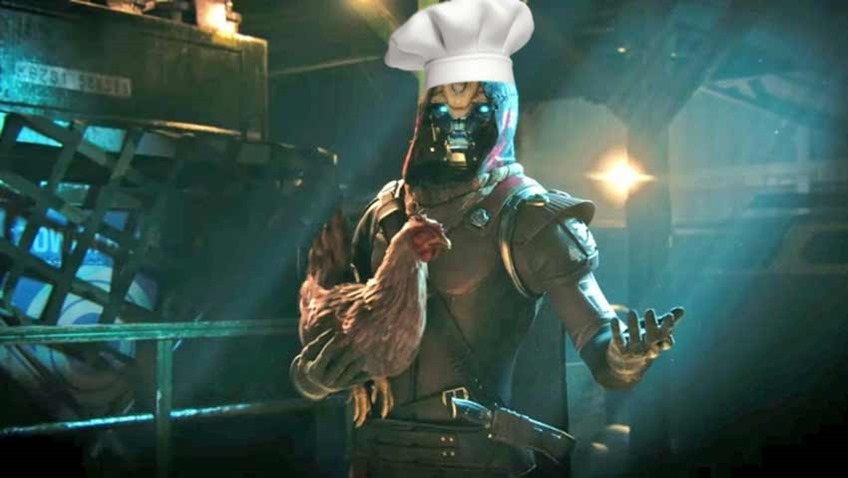 I've been avoiding talking about Destiny, a franchise that I still dearly love but I've decided to take a lengthy sabbatical from in terms of gameplay and writing, but hot damn if there is one thing that could bring me back to the Light it could only be a ridiculous piece of merchandise. That merchandise has indeed arrived!
Following in the grand tradition of other video game cookbooks such as Stardew Valley's fan effort and even Fallout's own list of recipes that won't put a dent in your bottle cap savings, Destiny is entering the battlefield of cuisine. Written by Victoria Rosenthal, the cookbook was listed on Amazon not too long ago. Here's the official blurb for it:
Explore recipes inspired by Bungie's hit franchise in Destiny: The Official Cookbook

Based on Bungie's acclaimed video game series Destiny, this official cookbook is filled with recipes inspired by the Guardians and locations seen throughout the game's expansive universe.

Eva Levante has traveled around the world after the events of the Red War, gathering a variety of recipes after crossing paths with many Guardians along the way and learning from their adventures. Craft, mouthwatering food from her diverse list of recipes inspired by the game's unique world, plus step-by-step instructions and full-color photos, help guide and inspire fans to go on their own culinary adventure through the solar system.

Perfect for all Hunters, Titans, and Warlocks, Destiny: The Official Cookbook is packed with amazing recipes and stories that celebrate Destiny's vast multiplayer universe.
On the plus side, Rosenthal's book will probably do a better job of explaining its recipes than Bungie does on revealing story in Destiny. HEY-YOH! It's proper canonical stuff, and I'm hoping it has the following exotic recipes inside of it:
Wings of Sacred Prawn
Steak with Young Ahamkara's white wine
Celestial fried Nighthawk
Raiden Ducks
Actium War Pig
MIDA Multi-Crème brûlée
Ace of Steaks
Vigilance Chicken Wings
It'll be out soon, for the price of $35 in case you've ever wondered if the world would be better with a fresh helping of food recipes gathered together by an army of nigh-unkillable immortal soldiers serving a massive golf ball in the sky. At least now I know why Cayde kept that chicken around with him all the time.
Last Updated: November 25, 2019