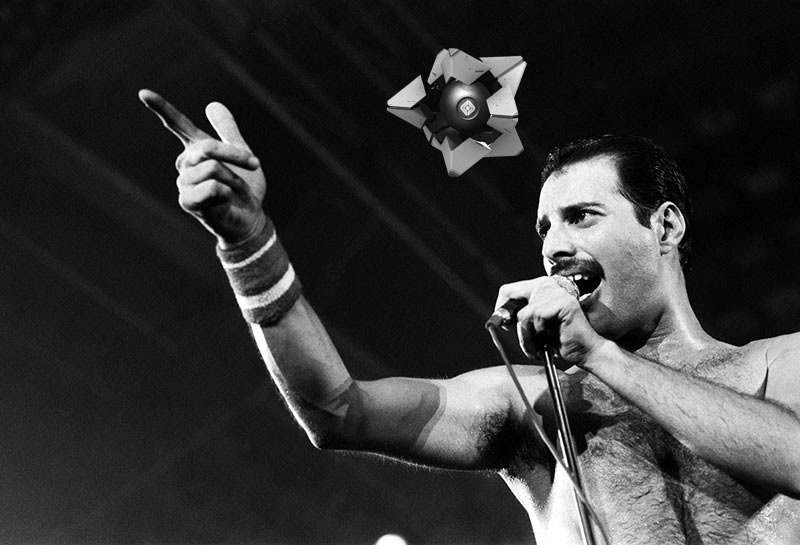 If there's one thing that I like about Destiny, it's that no two Guardians look the same. Bungie nailed the idea of customisation within Destiny, allowing Guardians to cosmetically tailor their Hunter or Warlock in a manner that pleases their eye specifically. Want to keep the stats of that torso armour but give it a beefy injection of higher light? Easy, just perform a simple ascension and you're sorted.
Ornaments take customisation a step further however. Pretty much any Exotic gear and several legendary pieces allow you to add that extra touch of class, provided that you're willing to pay the price for it. Specifically, the Silver Dust which drops from the hardest of challenges. It's rare stuff, and bloody difficult to get enough of as players grind their way through Nightfall Strikes to collect the usual 25 Silver Dust needed to buy just one ornament.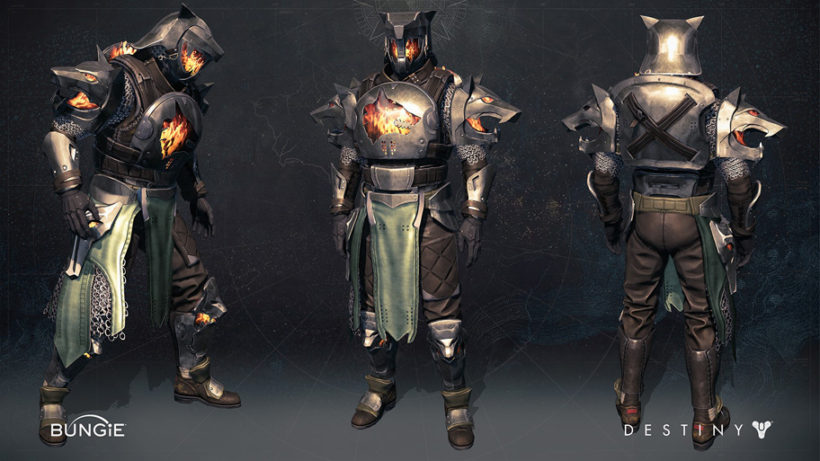 Things are about to become a little bit easier however, as patch 2.4.1.1 for Destiny is "intended to improve the quality of life in Destiny: Rise of Iron" according to Bungie.
Some changes are coming to Eververse and you'll see these begin to roll out in small steps, beginning with an upcoming patch.
We are currently working on several changes to the Silver Dust economy to improve the player experience. We want to ensure that players who are completing Rise of Iron's pinnacle challenges feel rewarded for their success. With this patch Trials, Wrath of the Machine, and Iron Lord Armor Ornaments will no longer require Silver Dust to apply. The Silver Dust requirement for applying Exotic Weapon Ornaments will remain, as the Silver Dust required for application is provided by the Radiant Treasure box.

Year 1 and Year 2 Iron Banner armor found in Dusty Iron Engrams and on activity completion of Iron Banner matches was incorrectly dismantling into Legendary Marks. With the patch, these items, when dismantled, will now yield 1 Silver Dust.

These changes are being made to promote a positive player experience as well as accommodate future changes and balances to the Eververse and Silver Dust economy which we will reveal in our winter release.
And that's brilliant stuff. If you've been working to fill in your Rise of Iron record book, then you've already unlocked several pieces of gear tailored to your new status as an Iron Lord. Armour which looks downright bitchin' in it's alternative mode. On the weapon side of things, players can disassemble their Iron armour to earn some Silver Dust more easily. Nice. Here's the full patch notes, copied and pasted below:
Destiny 2.4.1.1 Update Patch Notes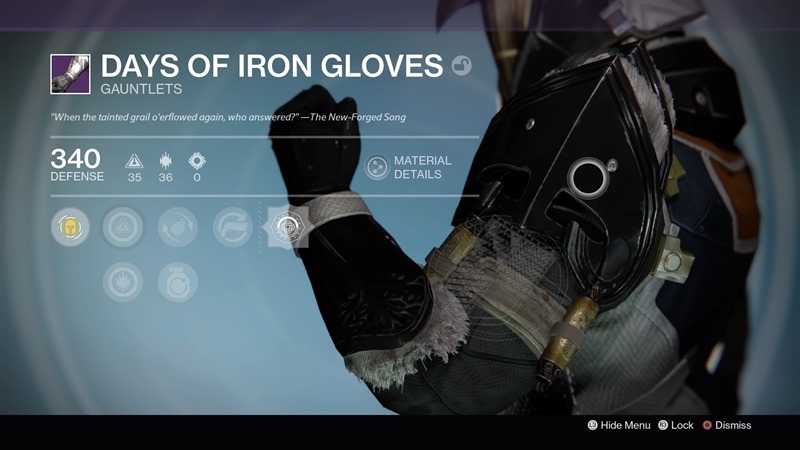 Activities
Strikes
Fixed an issue where The Taken Archon Priest in the Winter's Run Strike was not dropping Skeleton Keys at the intended rate
Crucible
Maps
Fixed an issue where players were able to access the rooftops on Skyline
Items
Fixed an issue where Rise of Iron Vanguard and Crucible weapons were not decrypting from Engrams
Fixed an issue where Comitatus was continuing to not drop properly from Faction Packages for players who own Kondratyuk's Escape
Fixed an issue where Armor decrypted from Dusty Engrams was dismantling into Legendary Marks

It will now dismantle into 1 Silver Dust

Removed Silver Dust cost to apply Iron Lord, Trials of Osiris, and Heroic Mode Raid Armor Ornaments
Players will now earn SIVA Key Fragments at an overall increased rate

The first time a Raid boss is killed on Normal difficulty they will drop three SIVA Key Fragments. For the next kill that week, they will drop two, and then one for the third kill that week
After the fourth or greater kill, the boss will no longer drop SIVA Key Fragments for the week
The same behavior will occur for killing Heroic bosses
And now my Guardian shall be the prettiest, oh yes. Just in time for the upcoming annual Sparrow Racing League. Eat my ornamental silver dust, suckers.
Last Updated: November 9, 2016