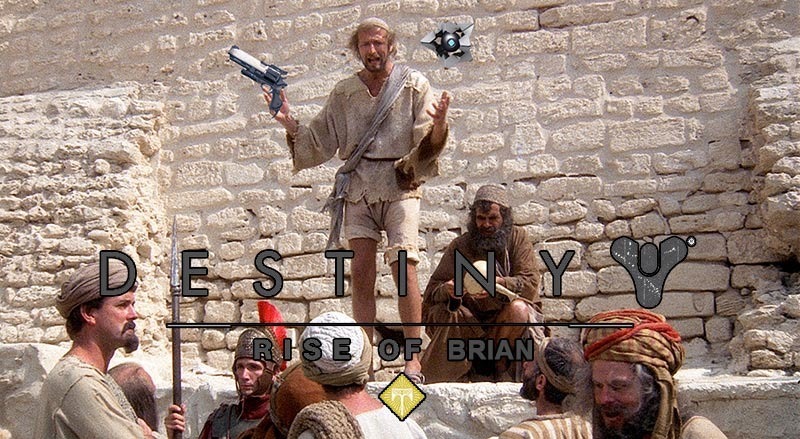 It's the end of the world, as we know it. At least, that's the general sentiment for anyone who happens to still be playing games on old technology like a PlayStation 3 or an Xbox 360. And that's just fine! Maybe you don't want to upgrade, don't have the cash or are willing to engage in desperate and sick measures to get your hands on a new bit of gaming tech like say starting a Patreon which is nothing more than glorified begging and holy crap I hate that people do this get a job you bums or get back into the sea RAGEPEASANDCARROTSPEASANDCARROTS.
Wait, what was I talking about again?
Oh yes, old consoles! Listen, there's still a world of great content out there, and the best thing about devices such as the Xbox 360 and PS3 is that they're fully backwards compatible with more than just a mere 200 or so games that are being emulated on their bigger brethren. But they're also not exactly home to newer content, as more and more games begin to wave them off while chanting na na na na na na na naaa hey hey heeey goodbye.
Add Destiny to that list. You can still play into Bungie's big franchise, but two years of content is all that you're going to be getting your hands on as Rise of Iron leaves last-gen guardians to rust away. And the end has begun for those consoles, as the final Destiny patch was recently released for them. The 2.3.1 update was relatively minor, fixing a few issues and tweaking the game ahead of the expansions.
Unless anything major crops on those consoles that needs to be sorted ASAP, Bungie confirmed that patch 2.3.1 will be "the last scheduled deployment for Legacy Consoles."  Here's the full list of patch notes, for the tens of Guardians still chipping away on those older platforms:
Before the launch of Destiny: Rise of Iron on September 20th, there are a few issues we are fixing. This update will also be the last scheduled deployment for Legacy Consoles, excluding emergency fixes for future game-breaking issues.
Classes
Fixed an issue where Solar-based Damage-Over-Time (DoT) effects were dealing half their intended damage
Fixed an issue where the Intellect stat was not generating the correct amount of Super energy
Fixed an issue where selecting the Electrostatic Mind perk removed the Super regeneration provided by the Intellect stat
Armor
Exotics

Fixed an issue that prevented the Apotheosis Veil helmet from being accessible in the Exotic Armor Blueprints kiosk
Activities
Fixed an issue that could cause weekly activities from ending earlier than the weekly reset
Fixed an issue that prevented Legendary Marks from being granted when finishing the "Paradox" and "Lost to Light" missions when they are the featured Daily Story Mission
Fixed an issue where players with a full Postmaster inventory did not receive the Moments of Triumph book

Players who did not receive their Moments of Triumph book can now find it in the Postmaster
Rise of Iron kicks off Year three properly for Destiny on September 20. Rise of Brian, my fan-funded sequel to Monty Python's The Life of Brian is out now in my addled brain.
Last Updated: July 27, 2016