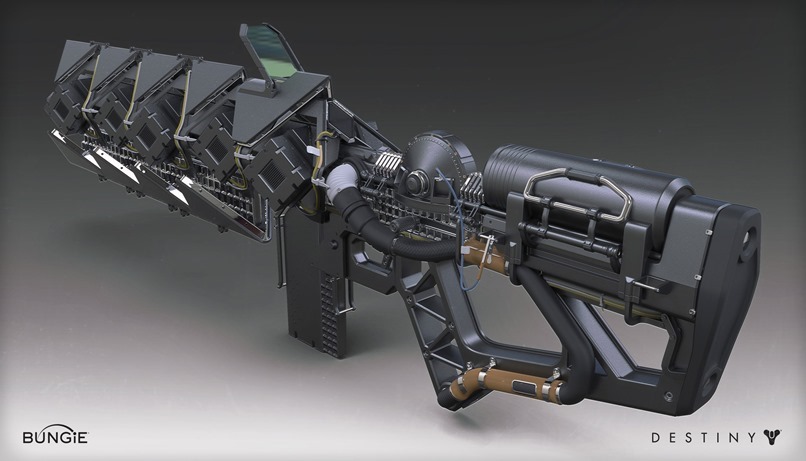 You might have noticed something in Destiny yesterday. A new quest, which played out like a modifier of one of the new Taken King missions. What was it doing there? What was the purpose of it? Well, it looks like said quest was the first step towards earning the mysterious Sleeper Simulant exotic weapon.
You only had yesterday to actually do "The First Firewall" until the next cycle, but completing it would have set you on the path towards getting the Curious Transceiver. A device that needed some code-breaking. You could spend hours playing frequency analysis in order to crack the four codes. Or you could just take the easy way out, listed below. You did, didn't you? Clever girl…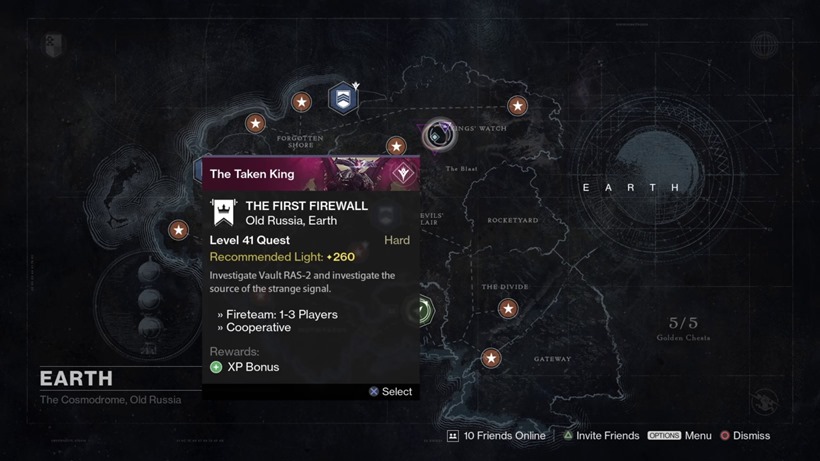 Completing The First Firewall itself was a decently challenging mission. You only had four minutes to speed-run the part of the Cayde's Stash mission, after you've moved the bridge into place. From there, you had to hoof it past Taken and Fallen forces, and do battle with three Hive Major Wizards.
Not too difficult, and easy to do if you had the right weapon. Like my Telesto Fusion Rifle. Oh my yes, it glows a beautiful lavender as it spits out void-damage grenades and kills my foes, oh my yeeeeessssss…
Complete The First Firewall and you'll get the Curious Transceiver. To properly unlock it, you'll need to input four code sequences. They are:
Hey, here's some text regarding that as well, in case you can't see the video above. Top row is referred to as "1", bottom row is "2". Thanks to /u/kiki_strumm3er for figuring out the codes, over on Reddit: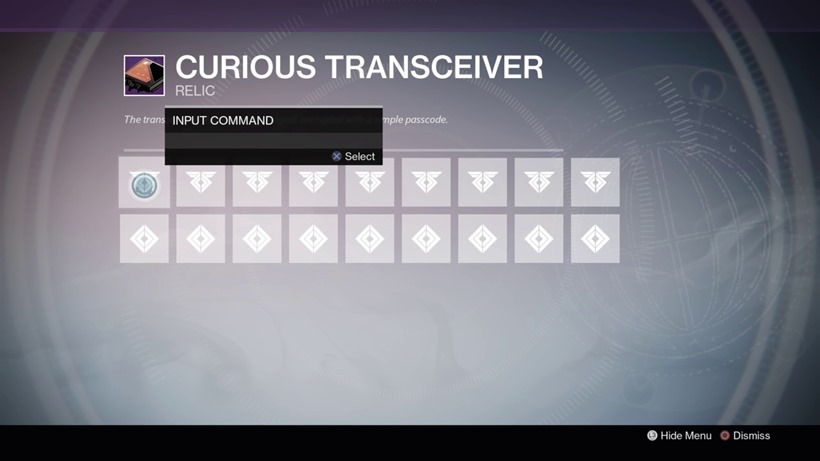 Sequence 1: 1 2 1 1 2 2 2 1 2
Sequence 2: 1 2 1 1 2 2 1 1
Sequence 3: 1 2 2 2 1 2 2 2 1 1
Sequence 4: 1 2 1 2 1 2 1 1
Once all four passcodes are successfully entered, you'll then get the chance to do the Shadow Call mission. Which is essentially you versus a small Hive army and one of their really angry Deities. Killing their god happens to make the Hive a bit testy.
Once that mission is done, you'll be rewarded with the IKELOS Fusion Core, which requires some repairing. Here's how you repair each module: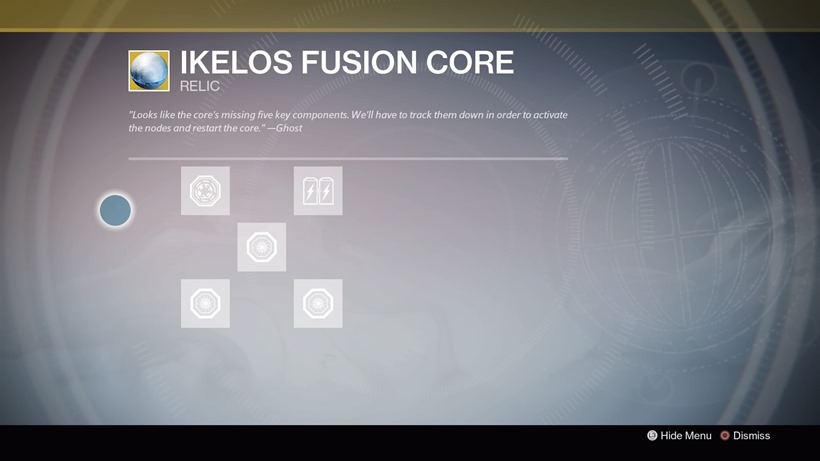 Heavy Power Coupling – Dismantle any legendary or higher heavy weapon.
Ionized Shell Harmonics – Complete the Archives mission on Venus on any difficulty.
WARSAT//MK19/TERRA/RSPN – Complete a 'Defend the Warsat' public event on Earth.
WARSAT//MK19/LUNA/RSPN – Complete a 'Defend the Warsat' public event on the Moon.
WARSAT//MK19/MARS/CHLM – Complete a 'Defend the Warsat' public event on Mars.
Public events are the tricky part of this quest, as you never know which event will be starting. The best way to get on that however, is to check out www.destinypublicevents.com. That'll help speed up the process. Once all five modules are fixed, you can bring the IKELOS Fusion Core back to the Gunsmith, and presumably wait a week for the Sleeper Simulant to be delivered on the next Arms-Day.
Update: The next step has been revealed! Complete the Fallen S.A.B.E.R. strike at 280 light difficulty, and you'll be rewarded with the Sleeper Simulant Weapon Frame to turn into Banshee. And there you go! One brand new exotic
Last Updated: October 8, 2015