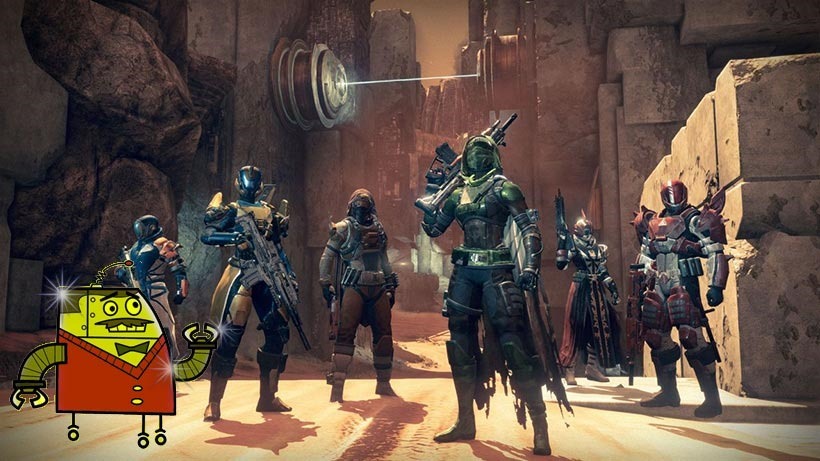 Destiny is a video game where the drop-rate of loot in PvP is stingier than Ebenezer Scrooge the night before Christma. It still isn't dropping the premium loot as often as you'd like it to. And that's after a patch which had that very goal in mind. Players don't like that. And neither does Bungie.
So prepare for another patch, which should make the Crucible more rewarding. Should.
That's the word from the latest Bungie update. "Last week, it was clear to us that you were frustrated by the Iron Banner reward drops, and rightly so," design lead Lars Bakken wrote.
It turns out that, when we started digging into the issue, we uncovered a nasty bug that affected how Legendary drops happen throughout the Crucible, including Iron Banner.

We're working hard to ensure that the next Iron Banner will work as intended, and be even better than before. These changes will make your entire Crucible career more rewarding. Once the final details are locked, we'll be sure to share them with you.
Weekly and Daily Crucible bounties will also be retuned, as Bungie seeks to streamline the process of completing these mini-quests. "Our goal is that most Daily Crucible Bounties can be knocked out within a handful of matches," Senioer Designer Andrew Weldon wrote.
Weekly Bounties and larger scoped event Bounties should require some more commitment and – in some cases – a little extra muscle to accomplish.

As with the rest of the game, we'll be keeping an eye on data as well as your feedback to identify fixes and areas where we can continue to improve and expand our Bounty offerings both in this update and into the future.
Lord Shaxx's marathon Crucible quest line will also be made shorter, and will now take into account completed matches instead of just wins. "Completing matches will give you progress in most cases, and we'll be giving you more freedom to choose how you complete it," Senior Designer Leif Johansen wrote.
Instead of having to complete one Quest at a time, you can complete multiple Quests all at once. This should enable you to progress though many steps at once, and you should have an easier time pairing up with friends to finish it.

And, the Crucible Weekly Bounty rewards have already been buffed in 2.0.1.2, so you should see some more endgame-level gear for your weekly efforts.
Lastly, the Trials of Osiris will return on October 30, now that the Nighstalker Shadowshot exploit has been nipped in the bud. Good luck getting those nine straight wins now, you damn Hunters.
Last Updated: October 23, 2015