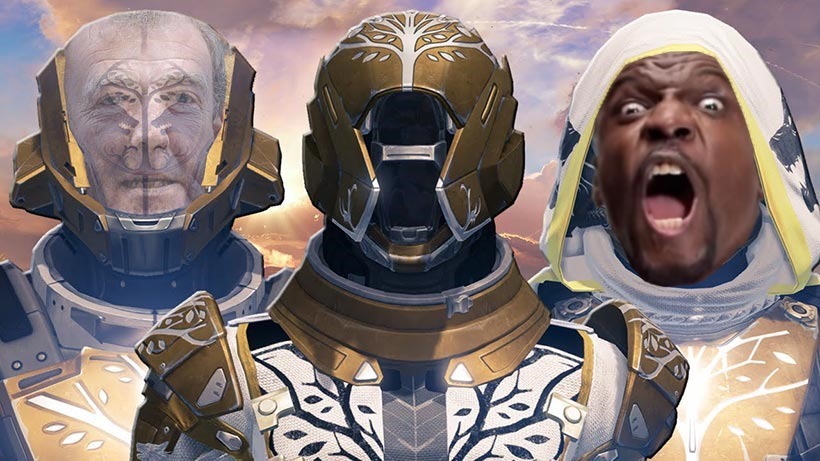 Every couple of weeks, it happens. Lord Saladin appears in the tower in Destiny, and everybody drops their current mission to go and hit the Crucible instead. And it's well worth it. Saladin has some premium loot on offer, provided that you can survive long enough to claim it all.
Year two has seen changes in every single aspect of Destiny. And the Iron Banner has also gotten a tune-up, as your light level will help you shine on like a crazy diamond with god-slaying guns in that event.
According to Bungie, the sum total of your Light "will absolutely make you more dangerous" when you're in the Iron Banner. For the uninitiated, the Iron Banner shows no mercy for newcomers. Level disadvantages have been disabled, so nobody is on equal footing.
Which means that a Guardian with a paltry Light level will very easily be annihilated by veterans who are rocking higher numbers thanks to all their lovely gear. In terms of numbers, senior designer Derek Carroll spilled a few beans on the power curve: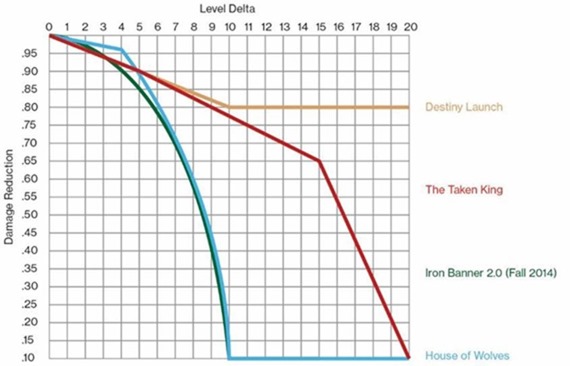 The Power Curve is a way of measuring the damage you do to players with a differing Light level. There's a lot of secret math that gets done behind the scenes that I'm not going to get into, but for the purposes of this article, you may assume that every 10 units of Light equals 1 Level on thr graph.

For example: If I'm sitting at 280 Light, and attack someone with 300 Light, my disadvantage would be a delta of 2.
That's fascinating, but remember: There's no real substitution for skill. The majority of Guardians are rocking 290+ Light levels, and players on the lower end of the spectrum are understandably hesitant about jumping in. Carroll said that "minor differences in power will matter more than ever."
We're assuming that matchmaking will do its thing and keep skills close, so your gear will give you the edge or hold you back when playing in power-enabled playlists.
If you've been having some trouble getting the latest Destiny patch to install (which clocks in at around 500MB), try flushing the DNS on your console. Or being patient. It took 40 ruddy minutes for the damn patch to finally start downloading last night for me.
Last Updated: October 14, 2015