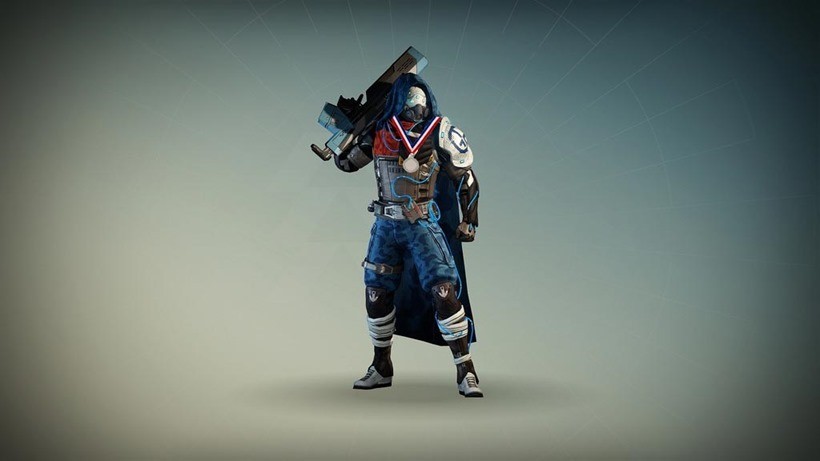 Destiny, a video game where you can perform Michael Jackson's Thriller dance before a gigantic space-Satan in another dimension outside of time, appears to be off to a good start now that microtransactions have been introduced to the latest iteration of the game.
Right now, that in-game currency of Silver which can be bought with real-world cash is trending pretty high on the PlayStation charts. In fact, the only thing outselling all that Silver, is the Taken King expansion itself.
That's according to a chart on the PlayStation store spotted by GameInformer, which revealed that the $10 care package of 1100 Silver coins, ahead of the 2300 Silver ($20) and 500 Silver ($5) options in the PlayStation top five.
How much cash is flowing into the Bungie and Activision coffers from these microtransactions is unclear right now, but expect more details to be revealed when the publisher has its earnings briefing this week. Right now, I'd take an educated guess and say that these Silver packages are most likely earning between "quite a bit" and "a lot" of cash right now, as the Xbox sales haven't even been accounted for yet.
Man, business economics is easy.
Anyway, Silver pretty much buys you cosmetic fluff in Destiny right now, along the lines of fly dance moves and emotions. And there's nothing wrong with that, nor is it hardly new. I'm just dreading the possibility of this system ever being used for more tangible benefits in Destiny, which would break the game for me.
Hell, I'd be surprised for a game to actually omit microtransactions these days. But at least it's better than Metal Gear Solid V: The Phantom Pain's microtransaction nonsense, which had Konami scraping the barrel of good taste with insurance schemes.
Last Updated: November 2, 2015