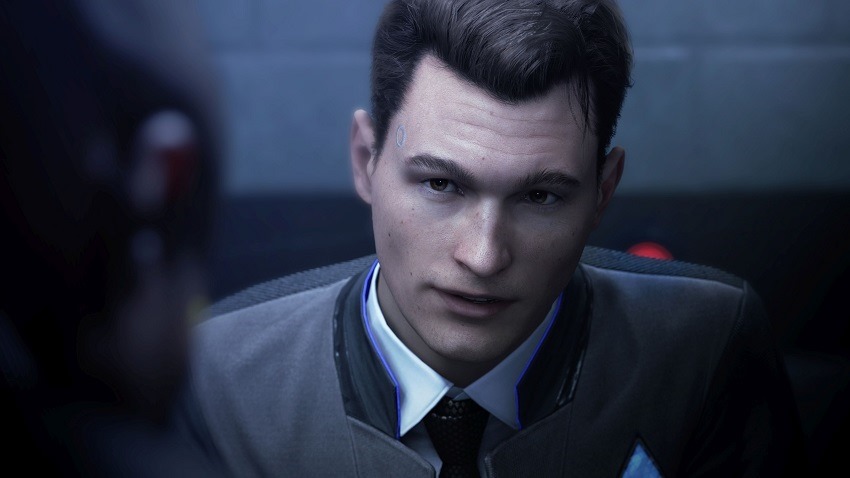 Detroit: Become Human has been a long in development project for developers Quantic Dream, in the continuing cycle of Sony giving first-party titles a lot of room to breathe. But the trio of stories has been wrapped up, gameplay locked down and production team celebrating, as the game has achieved gold status ahead of its launch later next month. Detroit is now off to the printing presses for public consumption, but you can get an early taste today.
Quantic Dream has wrapped principal production on their latest narrative title, and move now to finish up any lingering issues that might be patched in for release day. It's a feat every studio looks forward to – the day where their years of hard work leave their hands and they eagerly anticipate public reception. In the case of Quantic Dream, it's been a long, weird road. Detroit has been met with scepticism, stemming primarily from growing critique around David Cage and his typical styles of stories and writing. The studio itself also came under fire for toxic working conditions earlier this year – a claim which they're taking to court.
All of that will hang over Detroit before it launches, but it's still a milestone Quantic Dream want to celebrate. And celebrations they want to share too. Already live on PSN is a new demo you can download for free (and 2.7 GB of your data), which gives you the chance to play the hostage situation that was used to debut the game years ago. You'll take control of the android Connor as you attempt to negotiate a hostile situation with a rogue android aboard a rooftop, getting to mess around with the different permutations Quantic Dream has stuck in.
There's also a neat additional tool that will help you get some context for both the world and scenario you find yourself in, which doesn't seem to be a feature you'll have this early in the game usually. Named CyberLife, the add-on will respond to voice commands or traditional navigation to flesh out this story ahead, and perhaps give you clues to where it might lead.
Detroit: Become Human is out exclusively on PS4 and PS4 Pro come May 25th.
Last Updated: April 24, 2018