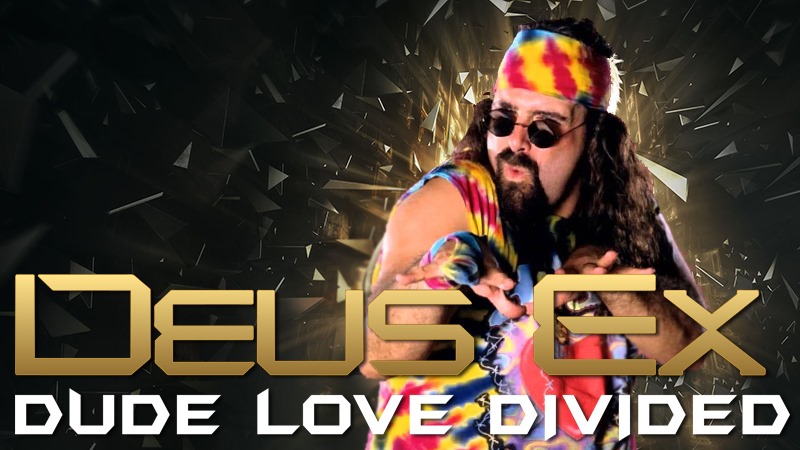 2011's Deus Ex: Human Revolution wasn't exactly a resource hog. It may have had a fantastic aesthetic, but the original edition of Adam Jensen's unnecessary request adventure was easy on the PC specs back then, something that it's sequel Deus Ex: Mankind Divided looks to be repeating. In fact, the most taxing part of the install will most likely come down to how much hard drive space real estate you've got available, as Deus Ex: Mankind Divided will gobble up 45 gigglebytes for the game alone, and another 10 for the DLC.
Here's the list of minimum and recommended PC requirements from Square Enix and Eidos Montreal, that you totally did ask for, via PC Gamer:
Minimum:
OS: Windows 7.1SP1 or above (64-bit operating system required)
Processor: Intel Core i3-2100 or AMD equivalent
Memory: 8 GB RAM
Graphics: AMD Radeon HD 7870 (2 GB) or Nvidia GeForce GTX 660 (2 GB)
Storage: 45 GB available space
Recommended:
OS: Windows 10 64-bit
Processor: Intel Core i7-3770K or AMD FX 8350 Wraith
Memory: 16 GB RAM
Graphics: AMD Radeon RX 480 – 1920 x 1080 or Nvidia GTX 970 – 1920 x 1080
Storage: 55 GB available space
Additional Notes: 55 GB HD space includes DLC
It's been a fantastic month so far for gaming. We're already neck-deep in No Man's Sky, Hitman's fourth episode is out next week and Deus Ex: Mankind Divided caps the month off on August 23. According to Square Enix, pre-loading for the game via Steam will be available from Friday August 19 at 9AM PDT/6PM CAT. Xbox One owners can already pre-load Deus Ex: Dude Love Divided while PS4 owners can start on August 21.
I've got some high hopes for this sequel. I still think Human Revolution is a superb game, but it wasn't exactly flawless. After all, spending several hours earning enough Praxis points to hack any e-mail system on the planet wasn't exactly a useful skill when facing a mandatory boss fight in the form of a human tank who was none too pleased that you cracked his Yahoo mail to sign him up for some spam.
Less of that this time please. That's what I'm asking for.
Last Updated: August 12, 2016