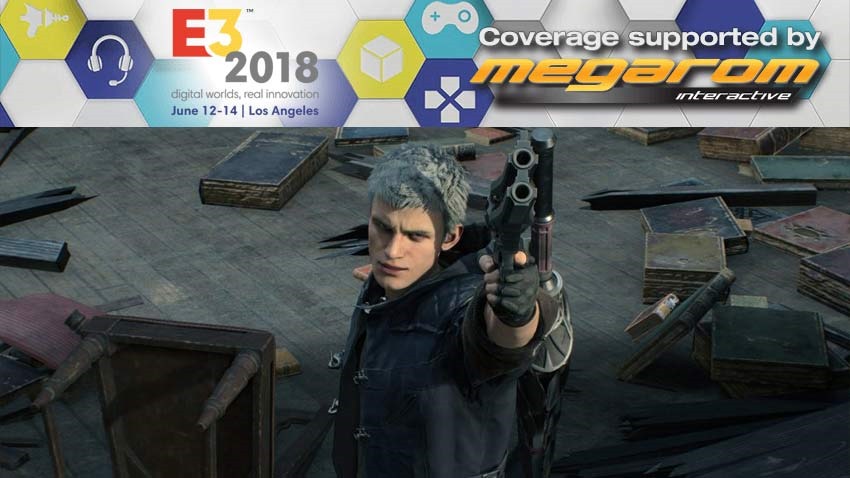 Devil May Cry 4 may be my favourite game in Capcom's series of demon-slaying ass-kicking supreme, but even I have to admit that its gameplay is getting a bit long in the tooth. A change is needed, and while Devil May Cry's signature flair for destruction and style will never go out of fashion, a few new ideas being thrown into the mix wouldn't be unwelcome either.
So how does Devil May Cry 5 improve on its signature action when Dante and Nero return? By making that action look as damn good as possible, that's how. "It's been 10 years since DMC4 so my boss came to me and said that in order to keep it relevant for today, we'll need to make something that you can take one glance at and know that it's quality," game director Hideaki Itsuno said in an Inside Xbox segment (thanks ResetEra!).
So we chose to make it with a photorealistic graphic style. We found, though, that without the proper care photorealism combined with gaming animation can lead to what I refer to as an uncanny valley of action. So we put a lot of effort in to ensure that the game would still play with that tight Capcom play control, but still feel at home with realistic graphics.

We'd love for fans to pay careful attention to how that feels.
Feeling is everything with a Devil May Cry game. Think Dante's ease of swinging around a massive sword like Rebellion, wielding the Cerebus nunchaku or that glorious moment when you revved Nero's blade and unleashed a torrent of hellfire. I'm beyond excited for the return of one of the greatest action franchises of all time, which looks just as silly and over the top as I expected it to be.
Also, I prefer Nero over Dante because he's way cooler. Fight me, fellow fans.
Last Updated: June 12, 2018