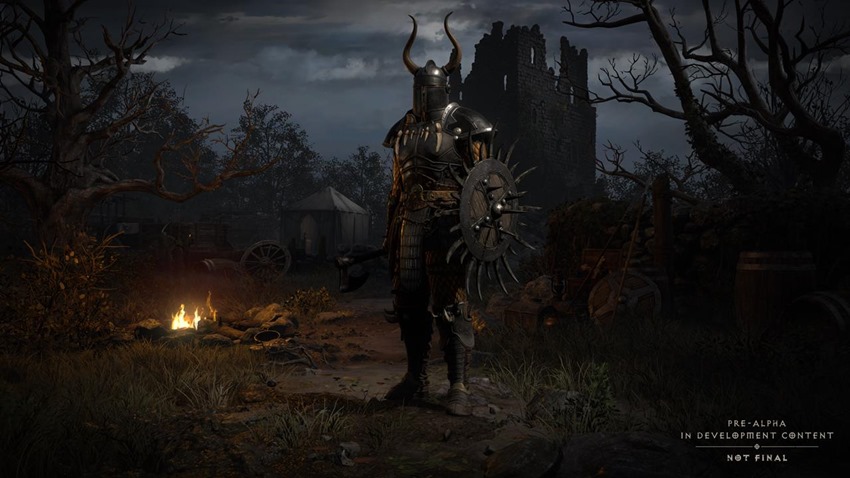 Warcraft 3: Reforged may not have been a perfect remaster…actually I've got nothing to really add to that statement, it was kind of awful. But amidst various gripes, mistakes, and fumbles, perhaps the most egregious sin it committed was in how its distribution was handled. As a digital game, Warcraft 3: Reforged wasn't content to share space with its predecessor and outright replaced it, erasing the legacy and delicious mods of the original game with the grace of a hippo driving a bulldozer.
Blizzard's update at the time, which forced an update into Warcraft 3, received a ton of well-deserved flack. Without custom campaign access and support for a competitive ladder in Reforged, fans were understandably miffed at having something that they'd paid for taken away from them. Will history repeat itself for Diablo 2: Resurrected?
Lead designer Rob Gallerani confirmed to Eurogamer that Diablo 2: Resurrected will "absolutely not" erase any of your existing Diablo 2 installs, as Blizzard had learned a thing or two from the Reforged debacle:
Everything you have about D2 currently will stay D2. This is a separate product, separate game. You can play 'em both at the same time if you want.
Diablo 2: Resurrected was rumoured to be in existence for ages, and was officially confirmed on the weekend during BlizzConOnline. A playable alpha is on the cards, with Blizzard saying that fan feedback from this build will help it stay as far off the Warcraft: Reforged path as possible. With Tony Hawk 1 + 2 developer Vicarious Visions lending Blizzard a hand, this remake could be the one that hits the devilish nail on the demonic head. Especially when the team is confirming that mod support will still be a big feature for Diablo 2: Resurrected.
With Diablo Immortal and Diablo 4 also in the pipeline, the future is looking devilishly handsome for the franchise right now.
Last Updated: February 23, 2021