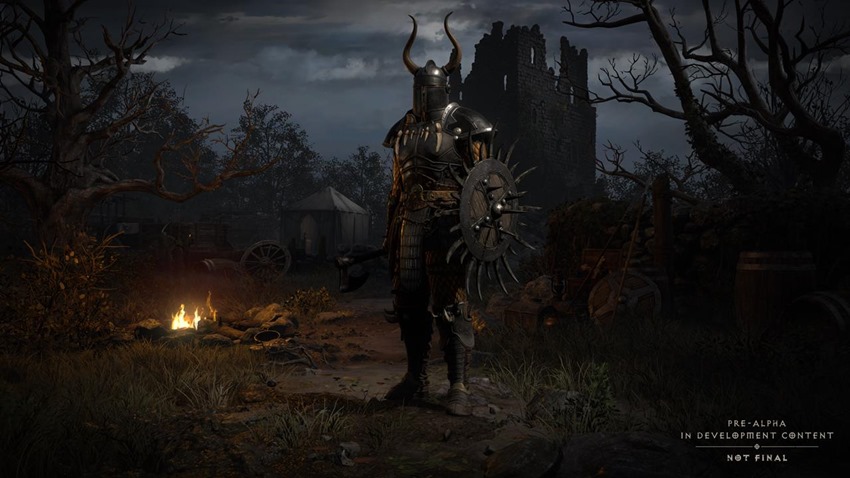 BlizzConline kicked off at un ungodly hour with an equally unholy classic, resurrected from the beyond the pale and ready to wage war against evil once more. After having been rumoured to have been in development for untold eras, Blizzard finally confirmed that Diablo II and its Lord of Destruction expansion are getting the remaster treatment.
As you'd imagine, the gameplay remains largely the same minus some overall tweaks, and the visuals will be rendered in the same style as Diablo 3. The cool thing here is that if Diablo 3's particular palette doesn't suit your tastes, you can swap to the original grim and dark style of Diablo 2 with the mere press of a button. The iconic cinematics of the sequel have also been remade, and you can expect plenty quality-of-life changes to be present in the game as well.
Here's the trailer for it:
So who's handling this beast? Blizzard's Team 3, who aren't exactly in the good books of fans after the Warcraft 3 remaster proved to be less than stellar, are handling development on this project in addition to duties on Diablo IV. On the plus side, it looks like the kings of remasters, the recently absorbed staff of Vicarious Visions, are also reportedly lending a hand to the team.
There's no concrete release date yet, but Diablo 2: Resurrected will be out on PlayStation 5, PlayStation 4, Xbox Series X/S, Xbox One, Nintendo Switch, and PC and is aiming to release this year.
Last Updated: February 20, 2021