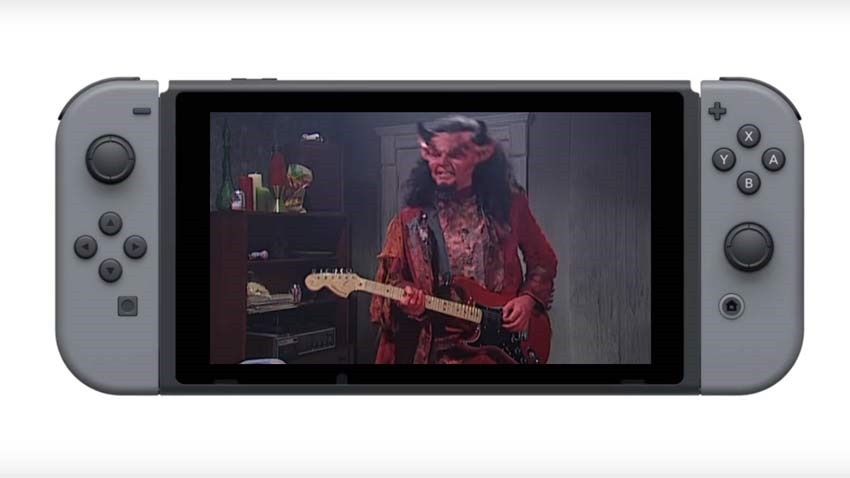 It's official! Diablo 3 is coming to the Nintendo Switch. It's also now double-official, because Blizzard's hellishly addictive RPG also has a proper release date now: November 2. And it ain't even going to be that big of an install! According to Blizzard, you'll only need to dedicate around 13.3GB of space to the game if you plan to download it, which ain't too shabby at all. I'm always amazed at how Nintendo games can do so much with so little, which is coincidentally also what Geoff says about my brain whenever he gets the chance.
The minions of hell grow stronger… Join your friends in the fight with Diablo III: Eternal Collection on #NintendoSwitch, coming November 2! #DiabloSwitch

Pre-purchase now: https://t.co/8oCgQWUZjr pic.twitter.com/LJdm8S6d2O

— Nintendo of America (@NintendoAmerica) September 13, 2018
So what's in the Eternal Collection? Pretty much the entirety of Diablo 3, the Reaper of Souls expansion that introduced a certain angel of death to its mythos and the Rise of the Necromancer pack that reintroduced a certain fan favourite character back into the Diablo 3 universe. Beyond that, players can have some fun with Challenge Rifts, partake in Themed Seasons and play around with the Kanai's Cube which sounds vaguely like a really nasty insult in our local tongue.
Graphically, you've got the game running at 60fps with a 960p resolution when you slot it into a Nintendo Switch dock, and undocked the game will stick to the same frame-rate albeit at a 720p resolution. Which sounds just fine and dandy to me. If you missed out on Diablo 3 when it first hit PC, then you missed out on one of the greatest memes of our time.
After that dust had settled and the game had made its way to PlayStation and Xbox consoles, the end result was a gorgeous and action-packed RPG adventure that would tickle the arcane bones of anyone who enjoyed deep dives into the strange world of Diablo's lore and the mathematical magic of damage floaties popping out of the heads of enemies.
Good stuff, and I have a feeling that Diablo 3 is going to have a hell of an audience who'll be craving its particular brand of mobile RPG devil-slaying on November 2. What do you reckon? Is Diablo 3 worth a reinvestment just for the sheer fun of having the chance to slay Satan while you wait for your dentist appointment?
Last Updated: September 14, 2018