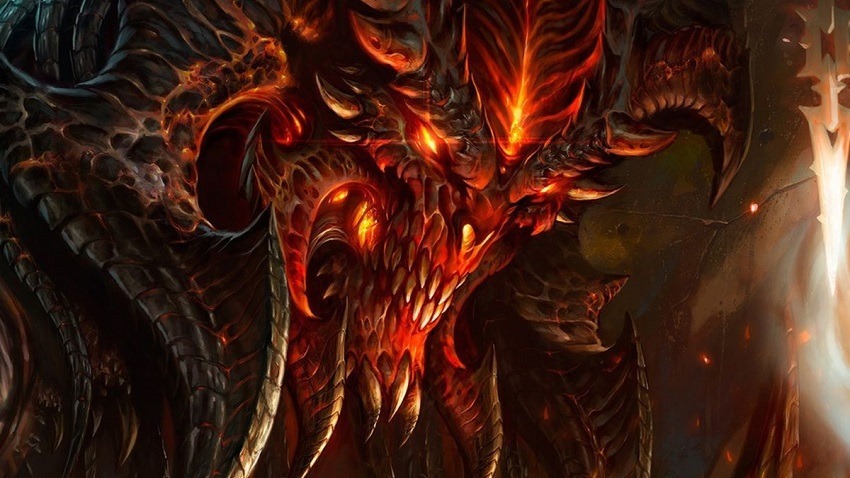 Diablo III has been around for a long time, but it's still one of those action RPGs that you can return to for a little bit of demon hunting comfort. It's also one that has been rumoured for Nintendo Switch for most of this year, with the smoke edging everyone closer to the inevitable fire. While Blizzard might have planned for it to be announced tomorrow, publication Forbes slipped up today and prematurely set their announcement for the port to go live early. Diablo III is coming to the Nintendo Switch, and it's coming this year.
With Gamescom kicking off next week it's no wonder Blizzard might have wanted to get the news out earlier, with the game perhaps making an appearance at the European show. Kotaku has since confirmed that the announcement is real, detailing everything players can expect from the port later in 2018. As you might expect you'll be getting all of the Diablo III content released to date, which includes the incredible Reaper of Souls expansion, additional classes and the latest Rise of the Necromancer pack. Switch players will also apparently get a Legend of Zelda Ganondorf skin to apply to their characters, which is goofy fun.
With the Switch being so portable and malleable in its design, multiplayer will be supported in numerous ways. Using the upcoming Nintendo Switch Online Service, you'll be able to partner with up to three other friends online as expected. You'll also be able to play with up to four people on one Switch, using a combination of controllers. If your friends have their own consoles though, Diablo III will support internet-free wireless play, which is a neat feature for on the go.
A firm release date hasn't yet been announced, but Kotaku reports that Diablo III will launch on Switch before the end of the year and retail for the standard $60. Blizzard is working on multiple Diablo related projects though, so this might just be the first of numerous reveals.
Last Updated: August 15, 2018