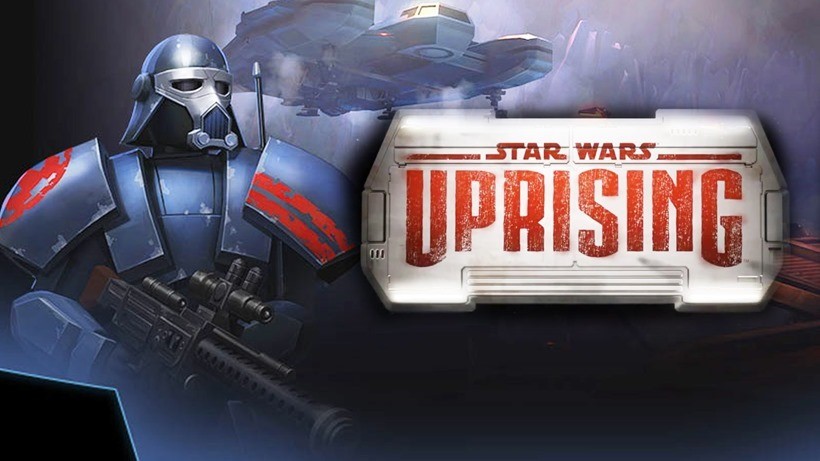 With the Star Wars hype train in final gear now, it's about time we started getting some answers around canon. Disney ret-conned a lot of it when they took over, leaving this void between Return of the Jedi and the upcoming Force Awakens. Some books and comics are fleshing this out, but Star Wars Uprising is one of the first games to feature some canonically important information. And now it's out a day early.
The Diablo-like action RPG has hit iOS and Android already, and you should be able to grab it on your preferred app store free of charge. Yes, it's another one of those free-to-play titles which will probably require a ton of dedication to get through without whipping out your credit card, but the gameplay looks a lot more exciting than that Clash of Clan cash-in earlier this year. Uprising is a top-down, third person action game that you can play on the go, but that's not the reason you'd want to play.
In amongst the character collection and role-playing lies only the second story aimed at clearing up events after Disney's nuclear strike to Star Wars canon. Star Wars: Aftermath is a book that recently launched to help bridge the time gap between the two films, and Uprising will look to continue this. In the game, players travel to the Anoat sector of the Star Wars Galaxy – home to iconic locations such as Hoth and the cloud city of Bespin.
How those places have changed since the fall of the Empire will be interesting to see, and I do hope that Uprising tells a slightly compelling story at the very least. That's going to be the main driving force behind what is probably going to be a particularly familiar grind fest. Star Wars Uprising will cost you nothing but a few hundred megabytes to download – will you be jumping in?
Last Updated: September 10, 2015