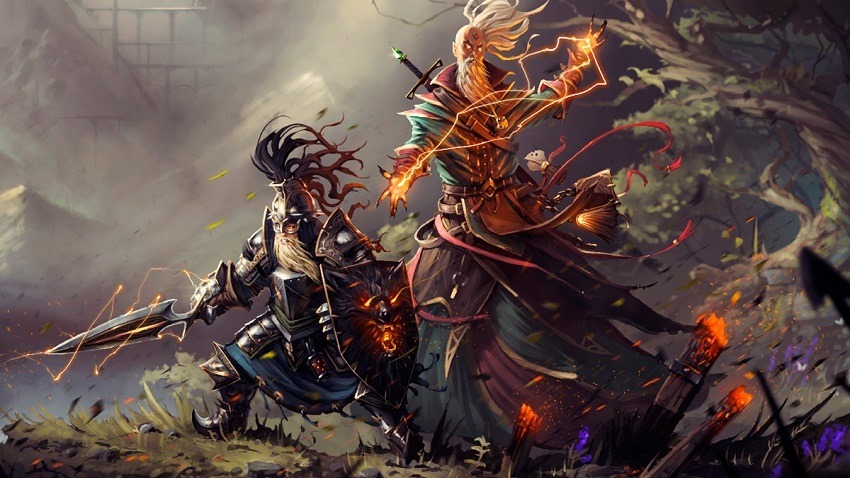 Divinity: Original Sin was praised for its deep roots in pen and paper RPG lore, and even more so for its highly tactical combat and engrossing story. So it's no surprise then that the sequel, which has been in early access for a while now, is easily one of the most anticipated releases for the year. And yes, it's still going to launch this year too. Original Sin 2 finally has a release date, and you can continue your tale in its massive world come September 14th.
Developers Larian Studios announced the news yesterday with an update to the existing early access content. previously players could jump in early for $45 via Steam and get access to the game's opening area and character creation. Some new areas were added to that following the release date announcement, and a few upgrades to character creation that will let you experiment further before release.
This sequel takes place thousands of years after the events of the first game, but mostly keeps its system intact. The game will launch with the same lengthy single-player campaign, as well as a host of options for PvP play. Players will be able to craft their own arenas for battle, which will let you go toe-to-toe with foes online. There's also four-player co-op, in case you're more interested in working together rather than against each other.
There's also a "Game Master" mode, which burrows even further into paper and pen role-playing. In this mode, one player continually crafts the experience for other players, acting as a literal GM over the events of the story. It seems pretty neat.
Divinity: Original Sin 2 is coming to PC very soon.
Last Updated: May 25, 2017