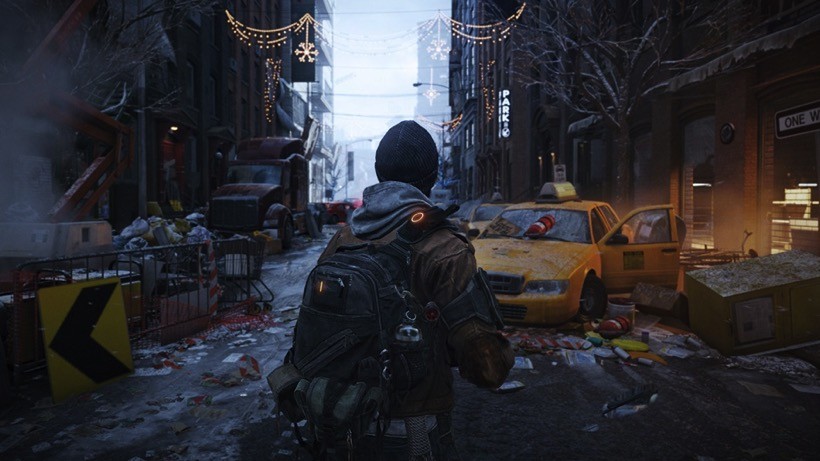 I'm terribly bored at the moment. Terribly, terribly bored. And that's because daddy needs some new games to play. I've already spent several hours recreating One-Punch Man in Dragon Ball XenoVerse (surprisingly effective on Yamcha), solved every riddle in Batman Arkham Knight just so that I can have the pleasure of punching the Riddler in the face and I reached my explosion threshold in Just Cause 3 after I received a nuclear-tipped launcher.
So what's next then? There's plenty of games coming out soon that I've got my eye on, such as the latest Naruto brawler. But there's also Tom Clancy's The Division, which looks like a strangely appealing bastard son born from the illicit one-night stand of Borderlands and Destiny. Look, I'm a sucker for the kind of game that feeds into my power fantasy and churns out weapons with which I can maths better against high-level opponents. An absolute sucker, I say.
I'm also of course a tad bit wary of plonking cash down for a new game, and with the Rand being battered as if it were Mick Foley on top of a steel cage in a Hell in a Cell match,  those games are only going to get more expensive. Which is why I'm dead-keen on trying out a beta (I MISS DEMOS) for The Division.
Ubisoft has been promising a closed beta for their open-world shooter for months now, with the most recent instance of it being delayed out of December and into "early 2016". January 29 to be exact, if the rumours are true. That's according to a Reddit posting a support help exchange with Funstock Digital. Responsible for handing out "Steam Keys, Origin Keys, Uplay Keys and more", a Funstock employee said:
The closed beta starts on January 29th. We will be receiving and distributing the keys in the next 2 weeks before the beta begins.
Take it with a pinch of salt then, but it's not unlikely. The closed alpha was surprisingly solid however, so a closed beta at the end of January does seem likely at least. Especially with the game currently scheduled for a March release, and in need of some hype-building. Remember, you'll still need an invite to take part in the beta, or risk having other fortunate players sneer at you.
Last Updated: January 11, 2016