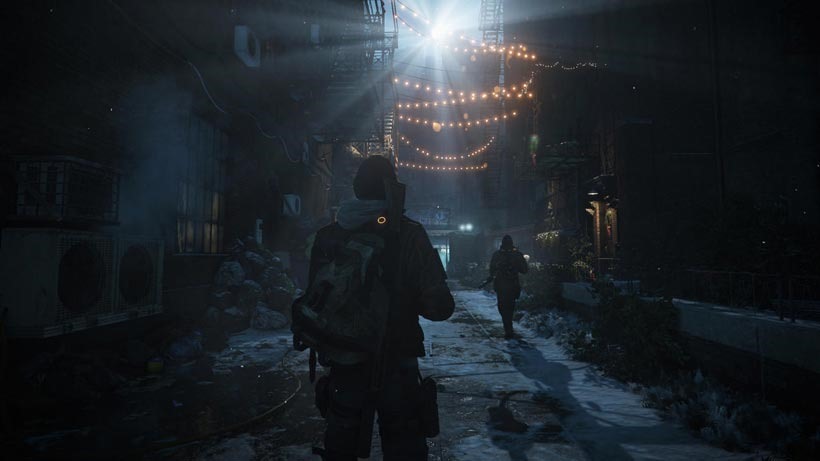 There's less than two months to go before The Division is finally out, but story details have been kept locked up tighter than the script to Star Wars Episode VIII: Electric Boogaloo. Being a game that is plastered with the Tom Clancy brand, there is a story at play here, one that has you assuming the role of a black ops agent who has been given complete freedom to do whatever it takes to restore some law and order (DUN-DUN) to a virus-ravaged New York City.
But there's more to it than that. According to Ubisoft Massive associate creative director Julian Gerighty, there'll be three separate story threads that move the game on, each one having its own tale to tell. "Every mission that you do is going to be linked to one of those story threads and is going to give you a little piece of the puzzle," Gerighty explained to Xbox On.
Once you've completed all the missions in that story thread you'll have all the pieces of the puzzle that you'll put together and get an extra piece that will give you a different perspective on the story.
As Gerighty explained, one thread would deal with the virus that was spread through the Black Friday attack of tainted bank notes during the Christmas season, how it was developed and if a cure was on the horizon. Story thread deux would deal with the various factions that had control of New York and how to eliminate them. And story thread would be focused on restoring the infrastructure of New York and something else that Gerighty said he "can't talk about too much."
Story thread four which I've just made up, will deal with an irate taxi driver who keeps telling you to "fugheddaboutit" in the DLC expansion. The beta for The Division kicks off on January 28 on Xbox One, while PS4 and PC players get to join in a day later. For more info on The Division, check out our game hub dedicated to it.
Last Updated: January 26, 2016