Thanks to their priorities, EA has not been quick to give its attention to the Burnout franchise, the critically-acclaimed combination of demolition derby and high-speed racing. Thankfully, the original creators have stepped back into the room, and they have worked to bring that experience back with Dangerous Driving.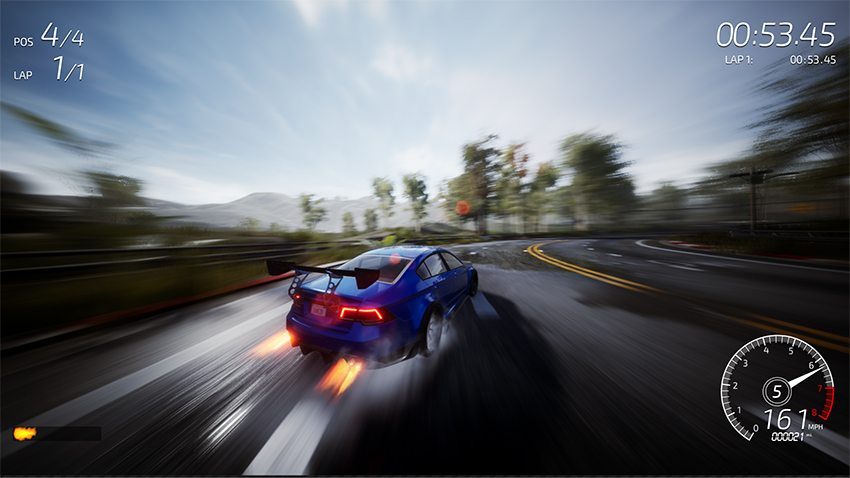 In a post to their website, Three Fields Entertainment announced that their latest title would debut on the Epic Games Store on April 9th. They also revealed a trailer showcasing new gameplay, set to a very intense soundtrack. Check it out:
The gameplay appears to follow the visual stylings of Three Field's previous title Danger Zone 2, albeit with an overall improvement in its quality. Built to spark nostalgia for the arcade racers of the 80s and 90s, Dangerous Driving will feature over 30 maps where drivers can shunt, slam, wreck, and wham their way to first place. There will be a selection of game modes to choose from such as Takedown, Chain Boost, and Road Rage, as well as the traditional Eliminator. Or if you want to be on the right side of law, Pursuit Mode will let switch on a pair of sirens and let you smash racers in the comfort of legality.
Once you have taken on the "remorseless" AI in the available 8 game types, take your new unlocked cars to the online multiplayer where you can duke it out in races against 7 human opponents.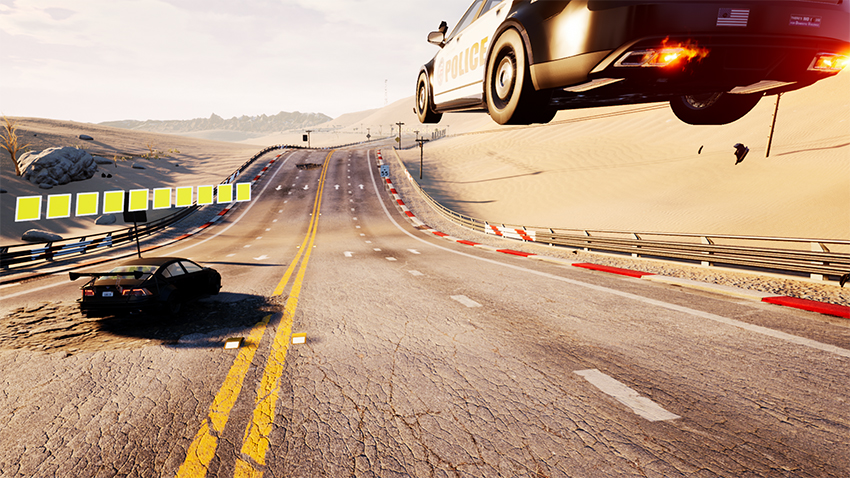 Dangerous Driving is considered to be a spiritual successor to EA's highly-acclaimed Burnout franchise. The game's co-creators Fiona Sperry and Alex Ward at one point also had hand in developing Need for Speed games, when EA assigned the franchise to their then studio Criterion Games in 2011. This assignment ended soon after and Sperry and Ward left Criterion, along with their colleague Paul Ross to set up Three Fields and to start work on the upcoming title. Though their very first game was Dangerous Golf, Three Fields gained prominence with Danger Zone 1 and 2, which focused on the stunt driving and crashing elements that had made Burnout popular. Dangerous Driving now adds the racing element, and I am very stoked to see what it delivers.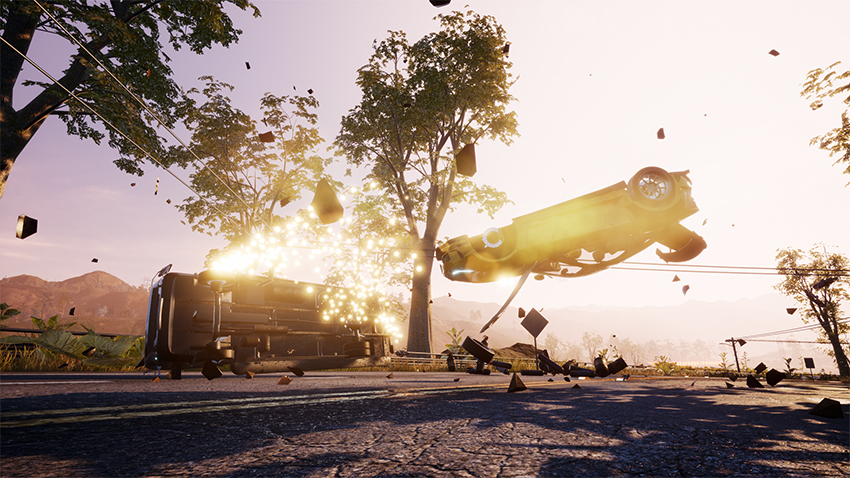 Dangerous Driving will be available to play on PC, Xbox and Playstation 4 via the Epic Games Store, and will retail for $29.99 (around R420).
Last Updated: February 14, 2019