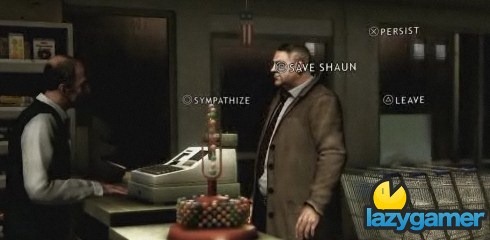 It seems absurd to think back a year when we were rightfully complaining that the PS3 was running seriously short on games and completely overpriced.
Now we are looking at a really well priced piece of equipment with all the quality cross platform games, LittleBigPlanet, Uncharted 1 & 2, God of War 3 on it's way and the incredibly intriguing Heavy Rain.
But it's Heavy Rain that may push the PS3 into the top spot.
There are enough hack and slashers, fighters, driving games, FPS, TPS, RPG's etc on the Xbox to easily match anything the Sony platform has to offer. However the Xbox 360 has nothing that even plays in the same space as Heavy Rain.
The game is looking very polished with a completely unique gameplay mechanism which appears to bring in emotions and options.
What really gets me going though is that I can see myself sitting on the couch with my wife and playing through this game together and she really isn't that much of a gamer. I can see this game finally bridging the gap between gaming and movies and becoming a fully interactive experience.
I can't wait.
Last Updated: September 30, 2009