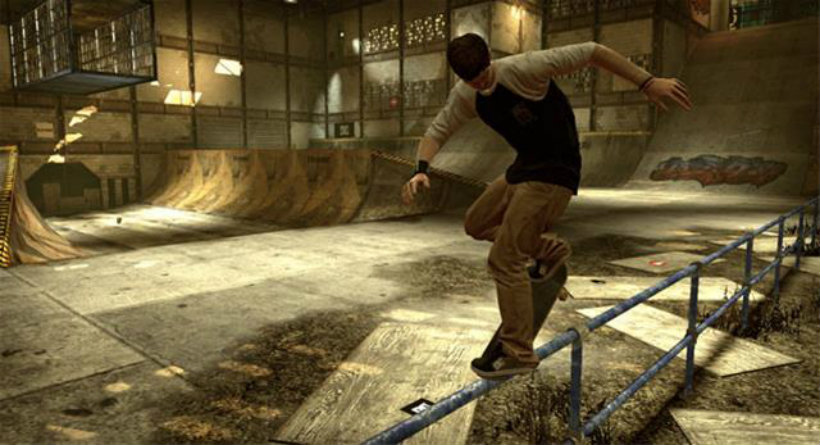 Darryn has been waxing lyrical about Tony Hawk Pro Skater 5 for a while now. He keeps trying to convince all of us that it's going to be an awesome game. Then again, he also thinks KFC dunked wings and mash are real food. Beyond his questionable taste, though, I have been wondering if Tony Hawk will really be as cool as he says. He kept saying the new Guitar Hero was great and when I got to go hands on with it, I agreed. But footage of Tony Hawk has me thinking otherwise.
Here is some actual multiplayer gameplay of Tony Hawk's Pro Skater 5:
So, the graphics aren't as bad as they looked in previous screen shots. Still, the various textures are rather underwhelming and I don't like that grinding on rails as compared to fountain lips seems to feel the same. Most worrying, though – through that entire gameplay video, not once did two players collide. There were a few close calls, but it all seemed a bit too scripted. Will there be epic fails in the new Tony Hawk? Can you enjoy watching your player character (Skatatar?) do a move that would break every bone in his or her body? It's not that Tony Hawk was ever a ridiculously challenging skate game – it was meant to just be silly fun that becomes ridiculously addictive. However, with the processing power of the newer consoles and PCs, I think my standards have become higher than this.
Does the retro call of Tony Hawk still reach out to you, or does it just seem like too little, too late from the skating game?
Last Updated: September 22, 2015