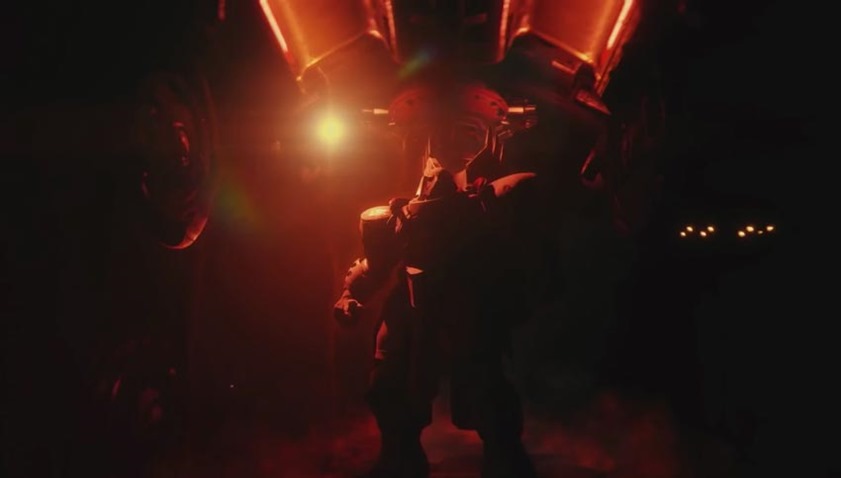 If there's one thing that Destiny was really missing when it first launched (beyond the obvious), it was a proper antagonist. Sure, this idea of "the Darkness" being either a primordial force of evil or Justin Hawkins having lived far too long was a decent idea, but there was a definite lack of antagonism beyond the cannon fodder grunts sent your away across the solar system.
The Taken King finally introduced a threat who had a presence throughout Destiny, Oryx. An ancient and terrible foe, Oryx's legend was tied to your own as he sought vengeance for your actions that resulted in his son Crota being slain and removed from existence. Oryx was an enemy who made players feel like the legends in training that they were always meant to be when Guardians gate-crashed his Ascendant Realm and left his corpse to rot around the rings of Saturn.
Destiny: Rise of Iron lacked that antagonist, instead giving players augmented Fallen troops to blast through in the form of the Devil Splicers and their new machine god Aksis at the finish line.
In Destiny 2 however, a new threat has emerged from beyond our solar system: Dominus Ghaul, leader of the Red Legion and their invasion of the Last City that results in every Guardian being cut off from their source of Light connected to the Traveler. "Ghaul is the hero of his own story. He's not a moustache-twirling evil 'I'm going to destroy the universe evil villain," Destiny 2 project lead Mark Noseworthy explained to me at the Destiny 2 event last week.
He wants the Cabal to be chosen
He believes that the Traveler chose wrong when he chose humanity and that he should have chosen the Cabal. He wants the Cabal to be chosen. He's coming here to show the Traveler that he chose wrong. That they should be the ones worthy of these gifts.
Despite my best efforts, I wasn't able to figure out who the voice of Dominus Ghaul is despite some insistent poking. Yet. I'm pretty certain that it's a very heavily modified Gilbert Gottfried though. Destiny drops it like a hot potato grenade this September on PlayStation 4 and Xbox One, with a PC release arriving as soon as it's done.
Last Updated: May 24, 2017