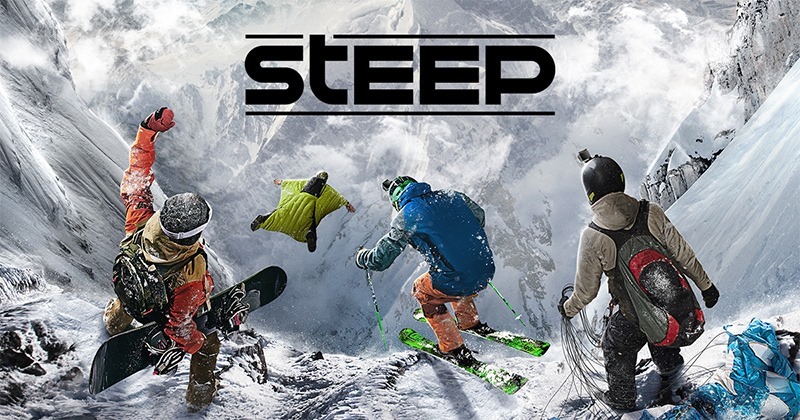 Steep! It's Ubisoft's attempt at a snowboarding game, trying to claw its way in to the hearts of SSX fans who're still waiting for a current-gen snowboarding game. The last SSX was released in 2012 and was actually a pretty good game – so Steep has a lot to live up to. Will it though?
Unfortunately, we won't know until it's actually out. Like many other games that largely revolve around having a persistent internet connection to enable that social experience sharing stuff, Steep's not going to have reviews out until the game is out.
Ubisoft says that it's because they want everyone to experience the game the same way – echoing Bethesda's sentiment with regards to its new policy on reviews.
"As many of you saw from its recent Open Beta, Steep was built from the ground up as a social experience – one in which you share your adventures with friends and random players alike on the Alps, challenging each other to find the best lines, pull off the best tricks, and compete for top scores on the leaderboards. You're always free to go solo and explore the mountains at your own pace when you play Steep, but the success of its open beta reaffirmed that it's best experienced with an active community.

To ensure a complete experience, Steep reviews will commence when servers are populated with actual players. With that in mind, reviewers will receive their copies of Steep on December 2 when it's released, enabling them to experience Steep's essential multiplayer functionality with a larger pool of online players."
The recent beta was a bit hit and miss. Some people loved it – while we didn't. While it's beautiful to behold and has a sense of scale, it's just not very fun to play.
"But for a game that's all about movement and speed, Steep still feels surprisingly unwelcoming to control – and it's something I don't see being completely rectified should the game stick to its December release. But if unbridled freedom to explore snowy mountain tops sounds more important, Steep is delivering that in spades."
Last Updated: November 30, 2016