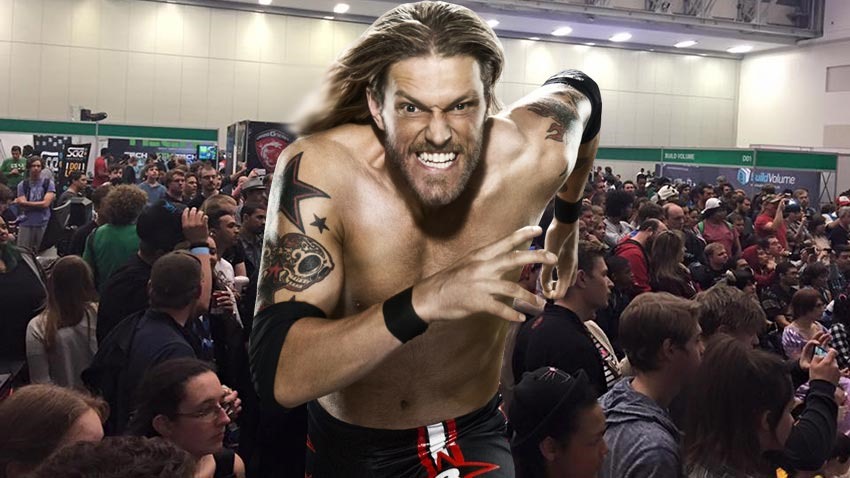 Let's be honest here: Cape Town is kind of overrated. You need to earn a small fortune every month just to afford a shoebox to live in, there's that pervasive sense of smugness that having a DA-run city creates and even trying to escape the place is next to impossible thanks to ocean currents which have the average temperature of my mother's love for me.
This weekend however, there is something to look forward to beyond Carol's Facebook upload of when she took her kids to the Tokai market: EGE. The Electronic Gaming Expo rocks up for a fourth year of Mother City convention fun, as the always awesome Cape Town International Convention Centre plays host to three days of pop culture that runs wild like Hulkamania.
What can you expect to see this year? The following, according to EGE:
Any school pupils rocking up in their uniform on the Friday will only have to pay a R25 entrance fee and gain access to several tournaments
Proceeds from that entry will be donated to "the development of gaming and technology in disadvantaged areas"
Computer Mania specials
Battle Bunker Specials
Two cosplay competitons on the Saturday: A free-for-all and a construction competition
PlayStation SA will have several PS4 consoles available as prizes
Friends of Design will launch a new app
Many many pop culture vendors offering their wares if you got the coin
ACGL-hosted Call of Duty, FIFA and Fortnite tournaments that include cash prizes
ACGL, Computer Mania, MWEB and the ZA Gaming Alliance Facebook group teaming together to host several PC tournaments across games such as Dota 2, League of Legends and CS: GO
And more!
I like to think that every convention in South Africa has a particular flavour. FanCon is the convention of choice for comic book fans, ICON is an intimate institution of nerdiness and Comic Con Africa looks set to be an explosion of pop culture in September. EGE though? That's a convention which prides itself on competition as its primary draw.
With tournaments aplenty available this weekend, the king of the iron thumb event that happens down in Cape Town once a year sounds like a grand ol' time. If you're looking to hit EGE up, here's when, where and how much it'll cost ya:
Dates: Friday 27th July, Saturday 28th July and Sunday 29th July 2017
Times: Friday: 12h00-18h00 | Saturday: 10h00-18h00 | Sunday: 10h00-16h00
Where: CTICC, 1 Lower Long Street, Cape Town
Cost: R110 per day (pre-bought) | R130 per day (at door) | R230 for weekend pass (pre-bought) | R25 for school pupils (Friday only)
More on EGE here:
Last Updated: July 25, 2018