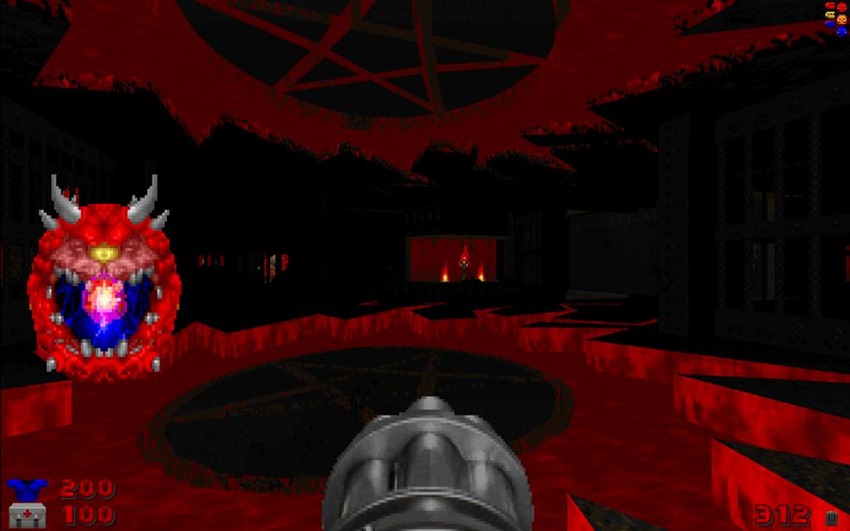 Pssst, hey working class millennial adult. Wanna feel old? Well here's a bit of trivia that'll make those grey hairs sprouting from your scalp look more prominent than ever: The original Doom is now 25 years old. Id Software's classic first-person shooter that rewrote the rulebook on mainstream success and controversy, having forged a path forward for the first-person shooter genre and still being a treasure of demonic proportions.
Time to celebrate then, and what better way to do so than with a return to hell via some classic action and a host of newly designed levels from Doom's co-daddy, John Romero? The man who made me his bitch ahead of the release of Daikatana, announced yesterday that he had nine new levels for the original Doom, in the form of a release that is called Sigil.
Picking up pretty much where the original Doom left off, Sigil is for all intents and purposes the fifth episode of Doom that we never got, in a huge megawad format. "I wanted the levels to feel like they belong to the original game as if they were a true fifth episode," Romero wrote on the Sigil website.
There's more detail in the levels than episodes 1-4, but not overly so. I believe that people playing Sigil will recognize my design style, but see new things I'm doing because this episode does not take place on a military base—it takes place in Hell, which is new to me within Doom's design space. There's a massive room in E5M6 that is the coolest room I've created in any map.
While the February release of Sigil will be free to download, the game will be available in some devilishly handsome physical edition boxes that contain everything from a floppy disk and soundtrack, to a more deluxe edition that is capped off by a collectible bust of Romero himself…which just so happens to be impaled on a massive spike. Don't ever change, Romero, don't ever change. Here's what it looks like:
In addition to all of that, Sigil will also have nine deathmatch levels to play around on based on the new levels, for some good ol' deathmatch action.
Last Updated: December 11, 2018