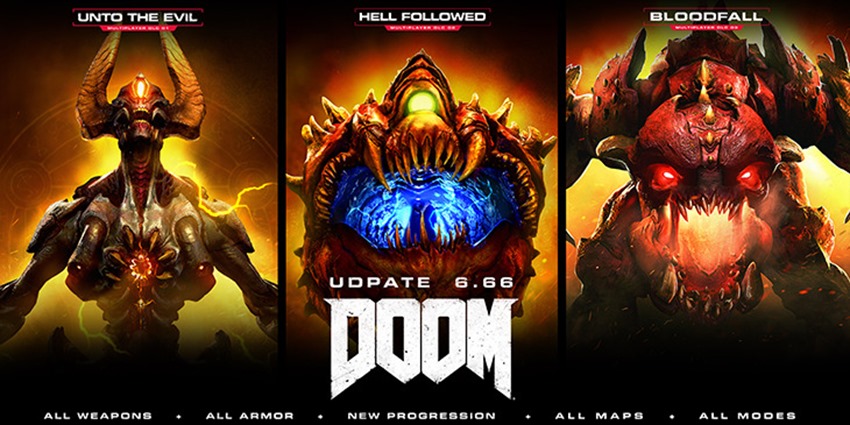 I could wax lyrical all day about DOOM's sublime single-player campaign and breakneck pace. Which is pretty much what I did last year when I reviewed the resurrection of the classic shooter and slathered it with the highest number of the beast that I could back then. While DOOM's single-player campaign is universally loved, it's multiplayer hasn't exactly managed to draw in a crowd.
If you never jumped into it, DOOM on the multiplayer front was actually pretty fun I reckon. A spiritual successor to the style and flow of Quake 3 Arena, it also relied on speed and custom maps to draw fans in. Different strokes then I guess, but I can understand why people weren't rushing to Satan's servers.
Bethesda and id Software have a solution for that: They're making all of the premium DOOM multiplayer content free.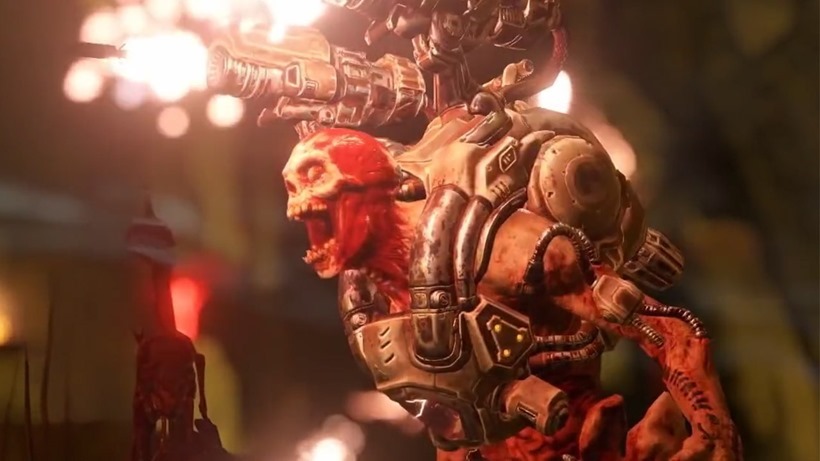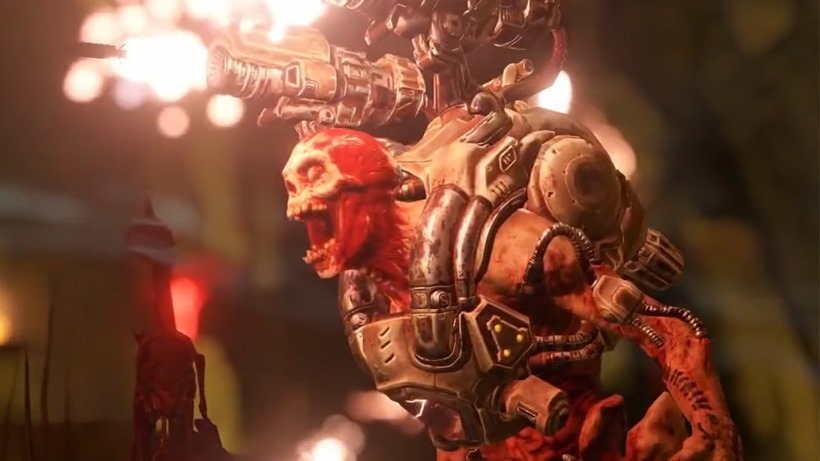 The appropriately titled Update 6.66 will see all player progression reset, with all of the various guns and armour now tied to schedules for drops, achieving certain in-game tasks and by levelling up. Even the heads-up display is getting revamped, to offer players "better callouts for challenges, awards and scoring," according to game director Marty Stratton in a new blog post.
The kill card has been completely revised to provide players a more clear and accurate account of their demise, including not just who killed them but also the players, weapon types, and damage that combined to kill them.
Other big tweaks include the Hack Module system being ditched for the new Runes system. "Multiplayer Runes are now persistent player abilities earned and included in a player loadout," Stratton wrote.
Unlike the previous Hack Modules, Runes do not need to be activated and do not expire. Runes are persistent capabilities (or perks) that become a consistent and predictable component of your loadout and play style.
There'll also be free play events on weekends for anyone interested that offers the first two stages, full multiplayer and some SnapMap sessions. Here's the schedule for that, via GameSpot:
Xbox One: July 20 (9 AM PT/12 PM ET) – July 23 (9 AM PT/12 PM ET)
PC: July 20 (10 AM PT/1 PM ET) – July 23 (1 PM PT/4 PM ET)
PS4: July 27 (9 AM PT/12 PM ET) – July 30 (9 AM PT/12 PM ET)
As for patch 6.66, here are the full notes for that as well:
Doom Update 6.66 Patch Notes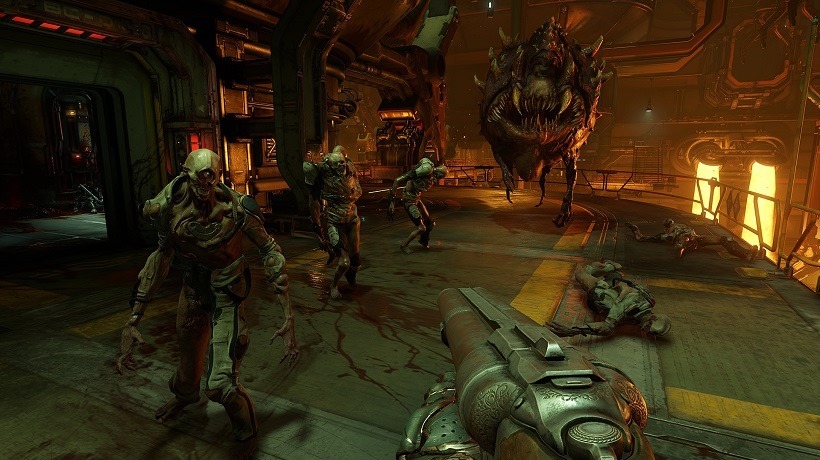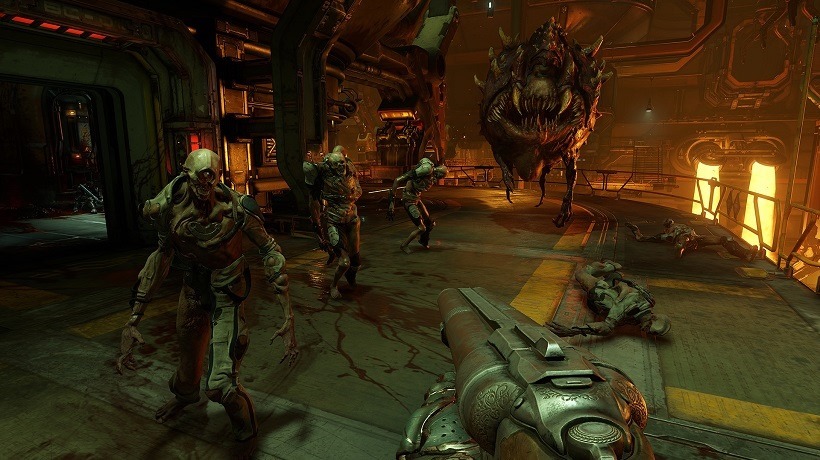 Multiplayer
Fixed an issue where textures appeared to glow on the player's character.
Fixed an issue in Multiplayer where players would respawn frozen at the beginning of a Freeze Tag round.
Fixed an issue in Multiplayer where parts of the player model appeared transparent in some circumstances.
Fixed an issue where players would disconnect from a match under certain conditions.
Fixed an issue in Infernal Run where picking up the ball when out of ammo would cause problems with passing or receiving the ball.
Fixed an issue with the Multiplayer Challenge "Aimbot Hax" where Reaper Longshots would not count towards challenge completion.
Fixed an issue in Multiplayer with inconsistent power item spawns on Outbreak.
SnapMap
Added rotate on XYZ axis to the Grab Object manipulate controls
Added setting to remove network limitation on single player only maps.
Resolved various freeze and crash bugs.
Fixed various matchmaking and lobby issues.
Fixed visual bugs that result from combining specific HUD elements
Fixed various freezes and crashes with using Campaign Model.
Fixed coop crash with Bob and Rotate settings.
Fixed bug that caused AI to run into blocking volumes set to Block Demons and AI Sight.
Improved collision issues causing AI to partially fall into blocking volumes set to Block Demons.
The new update should be available right…now actually. Alongside a cheaper entry price, getting some boom in DOOM should be devilishly attractive now.
Last Updated: July 20, 2017