So by now you've heard of the unrealistic but oh so fun addition to the gameplay in Call of Duty: Modern Warfare 2. Well we've got our grubby little mitts on some photos taken at the Games Crazy Con in Las Vegas where Robert Bowling confirmed the 'Akimbo perk' when applying dual-wield with his two Deagles. Bare in mind the pictures are slightly blurry – not doubt thanks to some fast-moving action and loads of motion blur on screen.
I still reckon it will be good fun and apologize for the quality of the pictures but at least you non-believers (if there ever were any) could stand assured that the Olsen twins are pretty fine or if the image I sent of the two of them looking very naughty is removed*… then uhm Cod: MW2 officially has dual-wield.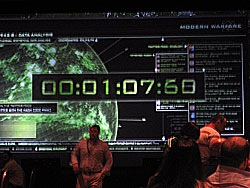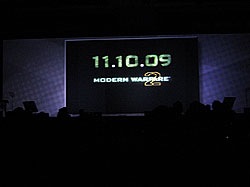 Now that is one hellova screen.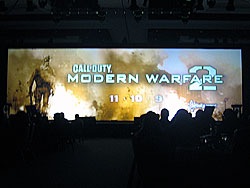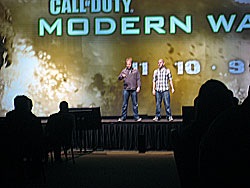 Uhm one of these guys is Rob.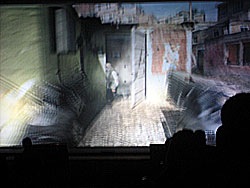 Source: modernwarfare247
Last Updated: September 1, 2009