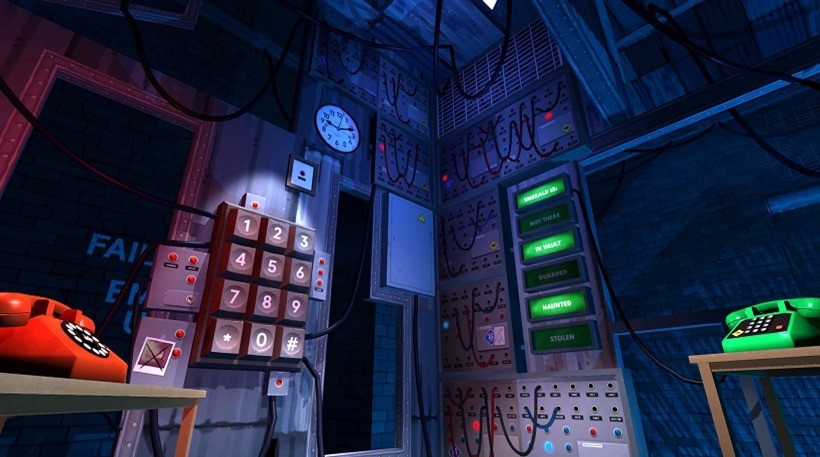 Phew, that headline is a mouthful! It can't be helped though, because the developers Crows Crows Crows thought that it would be a good idea to give their latest game the longest name ever. It's a bit ironic really, because on the flipside, the game itself is rather short, and can be finished in a single sitting of minimal proportions.
Let's step back for a second. What in the hell is Dr. Langeskov, The Tiger And The Terribly Cursed Emerald: A Whirlwind Heist anyways? I'll let the official description and trailer do the explaining…
It's the hottest summer on record, and all across Europe, valuable objects are disappearing. Museum curators unlock cabinets and find precious artefacts stolen. Wealthy mansion owners wake up to see their priceless paintings have vanished from the walls. One thing's clear: a master thief is touring the continent and the police are left scratching their heads.

In this 15 minute game by Crows Crows Crows, a team led by William Pugh (The Stanley Parable), slip into the soft-soled shoes of the mastermind responsible…
I've had my eye on this title ever since it was teased back in October. I quite enjoyed The Stanley Parable, and I would never say no to more from the blokes who designed it.
I do find it nice that Dr. Langeskov, The Tiger And The Terribly Cursed Emerald: A Whirlwind Heist is completely free. Even though it takes just 15-20 minutes to finish, Crows Crows Crows still could've easily charged a buck or two for admission. Instead, they've thrown it out to the world at no cost at all. I wonder if this is perhaps a teaser for an even bigger project?
If you're keen to give the game a go, the download weighs in at a teeny tiny 236mb. You can't ask for a better distraction from work today, especially given that it's December, and there isn't much to be done anyway. I'm going to give it a bash right now as a matter of fact, because Geoff just so happens to be out of the office…
Last Updated: December 8, 2015