The new mobile game from Nintendo based on the classic Tetris-like puzzler Dr. Mario is reportedly doing good business.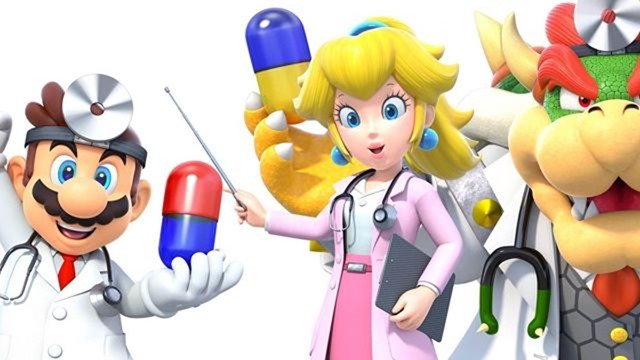 Gosh dangit, I just hate viruses! With their gross teeth, beady little eyes and affection towards primary colours, I just despise the little mischief-makers! Fortunately, I went to my doctor, Mario, and he told me about all these great pills that can get rid of them. A great doctor that Mario, he's also a highly qualified plumber. Makes any problems with explosive diarrhoea just a convenient phone call away. Turns out, Dr. Mario, like most medical professionals, is earning a pretty substantial amount of money as reports are coming in that the new mobile game is performing better than expected.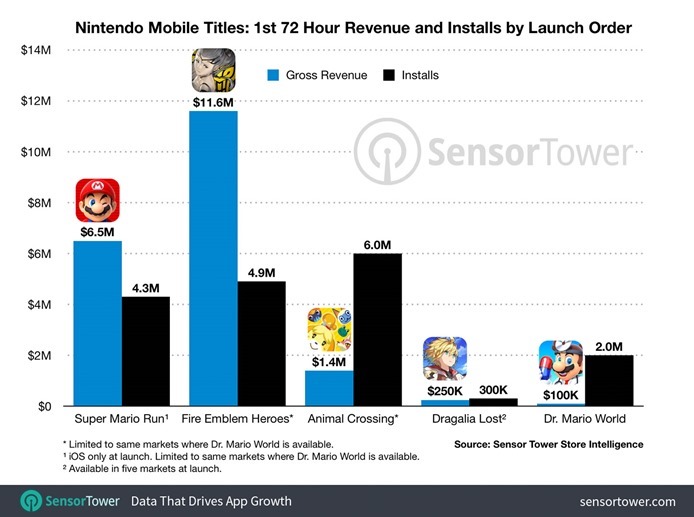 Just three days after its launch on July 9th, Dr Mario World had already been downloaded by 2 million people, earning $100,000 in revenue. SensorTower released a handy graph displaying the numbers Dr Mario is pulling in and despite those bars looking pretty small in comparison, keep in mind that at the time it'd only been available for three days, so it seems to be well on the way to being another successful mobile game for Nintendo.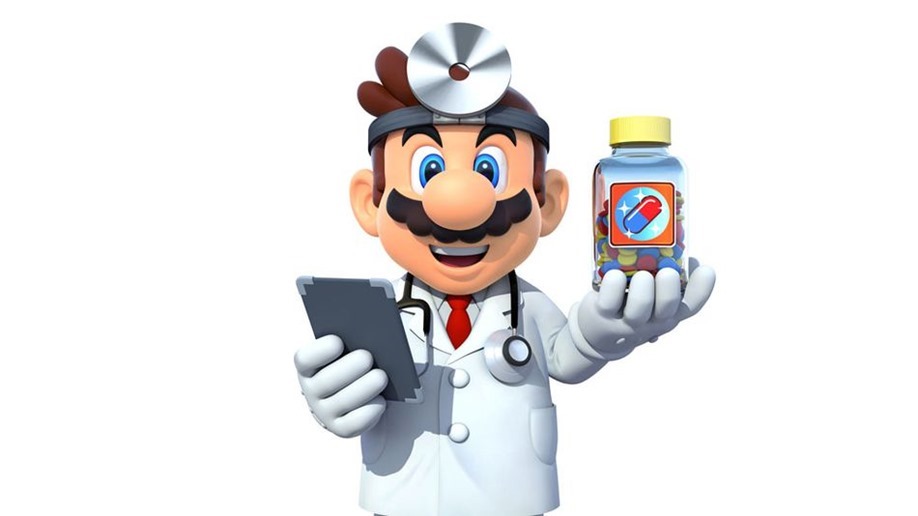 I downloaded it this weekend and was a little disappointed. It's definitely Dr Mario through and through and the core gameplay is still fun. Matching colour blocks with others just adds another layer of complexity to the Tetris formula, I just hate that the game has an energy meter that depletes as you play, basically booting you from the game once it's empty. You can pay money for more energy though, which is part of the game's monetisation as a free-to-play mobile game. Honestly, I don't mind microtransactions in free games, but energy meters is just so 2011 that it feels out-dated and poorly implemented. Still, clearly I'm in the minority as people seemingly enjoying this latest version of Nintendo's multifaceted plumber.
Last Updated: July 15, 2019