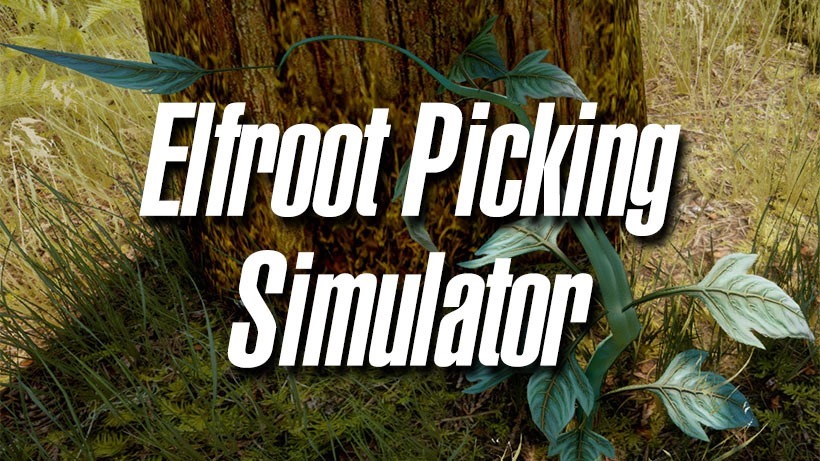 Dragon Age Inquisition was not my game of the year last year. It wasn't even my personal RPG of the year last year. I enjoyed it to a point, sure, but I found that most of it was needless busywork – filled as it was with so many hollow MMO-esque quests and shallow collecta-thons. Though I did enjoy the narrative it spun and the connections between its characters, I do feel that many of the 80 or so hours I spent playing the game were wasted.
Of course, opinions are like digestive exit-holes. Everybody's got one, and many are very, very different to mine. For many, Dragon Age: Inquisition was indeed game of the year last year. And very many people still want to play the great big RPG adventure and collect all of those damned shards and pick all of that damned elfroot.
Never a better time than now, I guess – with the impending release of Dragon Age Inquisition Game of the Year Edition. It's coming in October, bringing the base game and every bit of DLC released for it to date.
To try and entice consumers, EA's marketing people have put together 10 reasons it's time to return to Thedas.
With only twenty-four hours in a day, you don't always get to play as many games as you'd like. We feel your pain. However, we've got some great news: if you've been waiting to start your Dragon Age: Inquisition adventure, you can pick up the Game of the Year Edition on October 6, 2015 for PC, PlayStation 4, and Xbox One!
What makes the Game of the Year Edition so special? We're so glad you asked! Here are ten reasons why this is the definitive Dragon Age: Inquisition experience:
1. The winner of over 130 Game of the Year Awards – Critics and players agree that Dragon Age: Inquisition is an essential, must-play adventure!
2. Every DLC – This edition includes all the story and gameplay content ever released: Jaws of Hakkon, The Descent, and Trespasser.
3. Deeper customization – You'll also get all the official add-ons: Spoils of the Avvar, Spoils of the Qunari, and the Deluxe Edition upgrades. These include specialized gear, legendary weapons, diverse mounts, and even unique elements to personalize your home base.
4. Create your Inquisitor – Who will you become? Use Dragon Age: Inquisition's robust character creator to explore your imagination and shape your Inquisitor.
5. Lead the Inquisition – Recruit a team of legendary warriors and lead them against an ancient evil threatening to destroy the world.
6. Explore a vast world – The world of Thedas is enormous! Journey through lush forests, windswept coasts, arid deserts, creepy bogs, and more.
7. Your choices matter – Alliances will be forged, enemies will be made, and you're the one in control. As Inquisitor, you'll be faced with many decisions, and your choices will shape the world around you.
8. Did somebody say dragons? – Do you have what it takes to defeat the apex predators of Thedas? Succeed, and the spoils of war can aid the Inquisition. Fail, and you'll end up barbeque.
9. Craft unique items – Collect valuable raw materials and crafting schematics to create powerful new weapons and armor. You can also name them, so if you want to call that two-handed spiked maul with +30 damage to demons "Fifi," you totally can!
10. Adventure with friends – Hop online and join parties of up to four agents of the Inquisition in multiplayer mode. Choose your path and enemy faction, then battle for loot and experience points to make your agents a force to be reckoned with.
There's even a trailer!
Last Updated: September 23, 2015