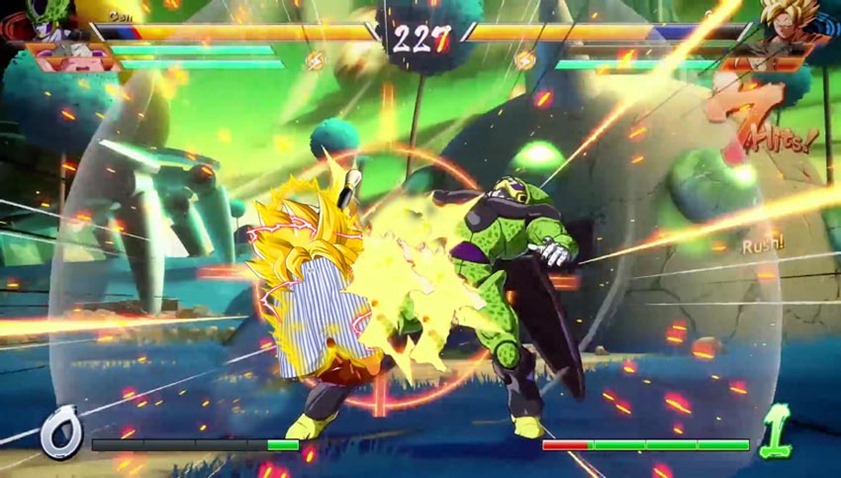 E3 may not have had dozens of amazing games on show like last year's mammoth 2016 line-up, but there were more than a few showstoppers present. Amidst the likes of Spider-Man, Super Mario Odyssey and Assassin's Creed: Origins, Bandai Namco dropped a surprise bombshell on audiences: Dragon Ball Fighter Z.
On paper, it sounds like the perfect fusion (HAAAAAA): Dragon Ball Z action developed by Guilty Gear architects Arc System Works using the same engine from the Xrd series to create a game that perfectly blends cinematic action with 2D fighting mechanics. It really is, no buts attached. The demo on offer at E3 gave attendees a few core characters to blast planets apart as: Heroes Goku, his son Gohan and Vegeta on one side, with Perfect Cell, Majin Buu and Frieza on the other.
There'll be several other additions to the mix when the game releases next year, including obvious inclusions such as future time warrior Trunks. So says the latest issue of Jump Magazine via Siliconera, who'll most likely make good use of that massive sword on his back. Probably. Maybe its just for show.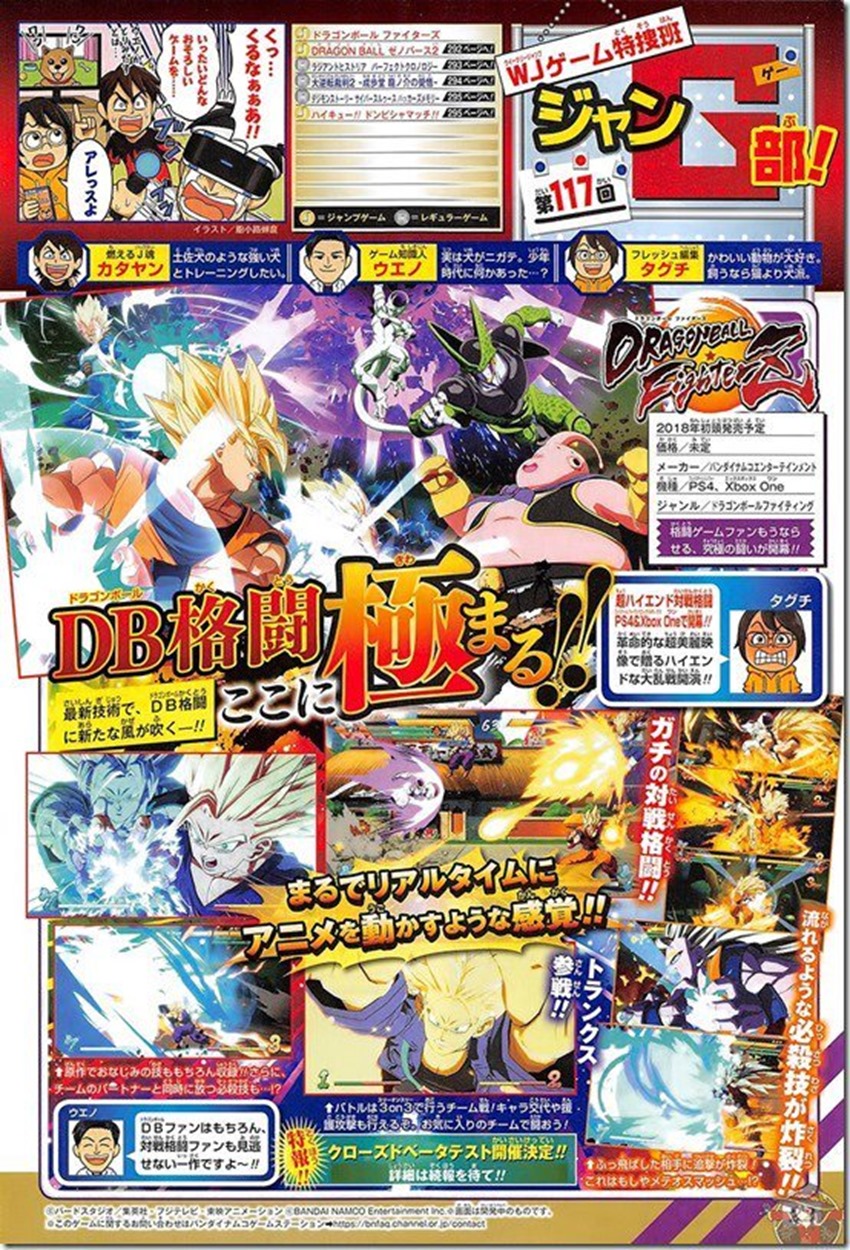 If you've been following the Dragon Ball Super anime, you'd have seen that Trunks has had a bit of a power upgrade lately. While his Super Saiyan forms are still maxed out at Super Saiyan 2, he did manage to unlock a Super Saiyan Rage power-up that briefly gave him enough strength to even take down Goku Black in Super Saiyan Rosé form and finally the fused version of Zamasu himself, killing the immortal god for good.
Please take a moment to feel for Geoff as he had to just edit that sentence for me. ANYHOO! The Jump Magazine feature also mentioned an upcoming beta for Dragon Ball Fighter Z, ahead of the early 2018 release of the 3v3 brawler. If you missed it at E3, here's the TLDR on Dragon Ball Fighter Z: It plays as good as it looks. Man, waiting for 2018 is going to feel like torture.
Last Updated: June 23, 2017