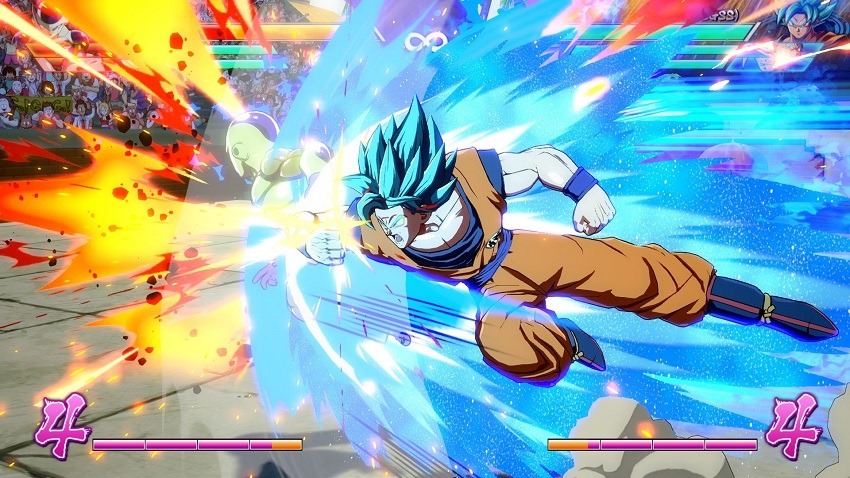 Fighters have had a few ups and downs over the past two years, but next year is aiming to kick things off with a Kamehameha. Dragon Ball FighterZ, the latest 2D iteration and adaptation of the popular anime, is on its way from famed fighting game studio Arc System Works, and it's launching sooner than you can get over your new years hangover. The ultra stylish, ultra fast fighter is out on January 26th, and some new details about its three different versions have be revealed.
As with most games, Dragon Ball FighterZ isn't going to be immune from the allure of DLC. As a result, there are three different versions that will be on sale when the game launches next year. The standard package will just be the core title with no frills attached. The FighterZ edition will bundle eight new fighters into the fold as post launch content, while a special Ultimate Edition includes that and some exclusive voices and music straight from the show.
The release date also allowed for Bandai Namco to detail some more specifics around the campaign, which is sounding better each time we hear about it. It's already known that it's going to explore an alternate timeline with some new characters, but it seems you won't be getting the tale from one perspective. Instead, the story will be broken up into three parts – each telling the narrative from a different character perspective. And hopefully filling in the blanks where needed.
Dragon Ball FighterZ is looking like a deeply complex and engrossing fighter, but just its attention to its source material has me salivating at the chance to play it again. Even if I'm likely to get turned into chocolate and gobbled right up every time.
Last Updated: October 24, 2017