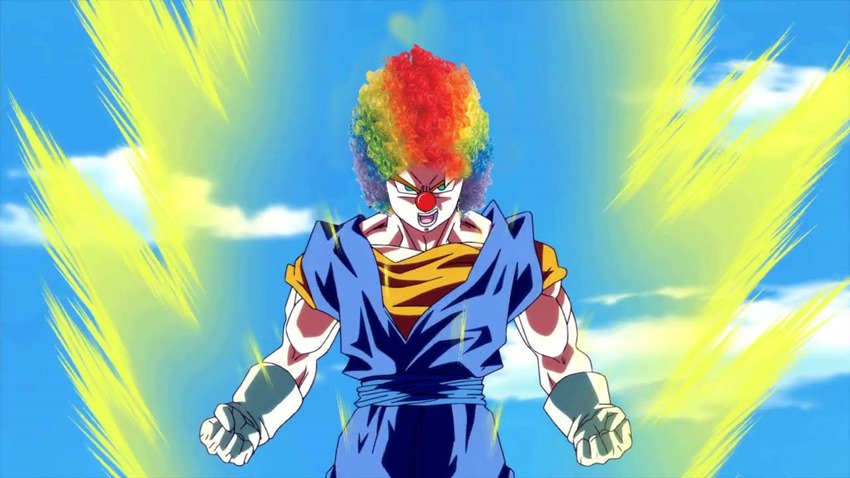 Much like me trying to sell Destiny 1's story, people just don't believe me when I tell them that Dragon Ball Z does have a great narrative. No really, come on guys. You've got what is essentially a Japanese Superman, sent to Earth to conquer it and fortunately brain-damaged enough to not be a toddler tyrant, growing up to become one of the greatest heroes of all time as he battled across all of space and time.
It's a story that admittedly, has been told too many times in Dragon Ball Z video games. There's only so many times that you can take a Makankōsappappalooza Special Beam Cannon attack to the chest while reverse-hugging Raditz, which is why previous Dragon Ball Z games have mixed up the timeline with some chronal shenanigans over the last couple of games.
For the upcoming Dragon Ball FighterZ, it looks like that game will at least have a decent excuse for some Super-Saiyan pummelling. Dopplegangers of Earth's greatest warriors and Yamcha have popped up, the fighters are going down one after another and it's up to you to sort the problem out with your fists. At least, according to scans of V-Jump via ShonenGameZ that is:
The warriors are falling one after another…

With the arrival of the mysterious clone army, the super warriors suddenly lose consciousness…What is going on the Dragon Ball world? Unravel the truth with your own hands! Link with Goku and investigate this mysterious event!
In addition to that, it looks like players can team up with familiar faces to relive iconic moments from the anime. The V-Jump scans revealed that Android 18 and Frieza will have Hidden Memory events:
A story that begins with your link through Android 18, as the Androids battle. What are these hidden memories?

Your spirit is linked with Frieza! An unbelievable turn of events that would surprise anyone!
Ballin'. The scans also mentioned some RPG ideas straight out of Tenkaichi Budokai 3, wherein players can challenge more powerful opponents for a chance to earn a boost to their experience points.  A challenge that I'm more than willing to accept after I've finished crafting my special Dragon Ball video game gi. Anyone know how to get orange dye stains out of a carpet?
In other Dragon Ball FighterZ obvious roster news, this week saw Nappa and Captain Ginyu announced for the game. If I can't strike certain Ginyu Force poses with the good captain, I'm going to riot.
Last Updated: October 19, 2017