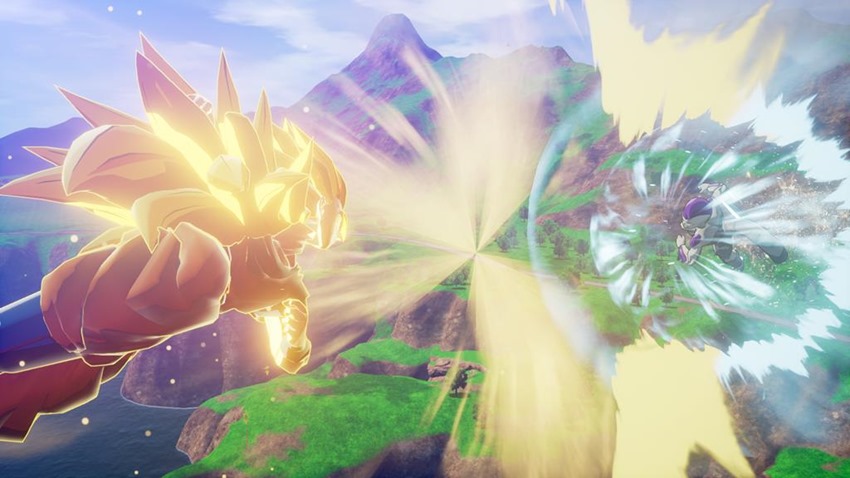 Dragon Ball's…erm, dragon balls may feature prominently in the original manga and anime shows that spawned over 9000 memes, but they're surprisingly not that big of a deal inside of the many many video games that they occasionally pop up in. So far, the biggest use of those magical wish-granting orbs outside of summoning the almighty Shenron by the same damn mortals over and over again, was in the Dragon Ball XenoVerse games.
In that pair of games, you could scour the land with a handy Dragon Ball Radar, pop a few goons right in their gross schnozz and recover all seven of the legendary items to give your character a reset, a strength boost or even some hot Zeni dollar for your coffers. In Dragon Ball Z: Kakarot, which is essentially Dragon Ball XenoVerse 3 but with more emphasis on Goku and his ability to be the worst dad ever, you'll once again be able to claim the Dragon Ball!
Only in typical Goku fashion, you won't be wishing for something practical like the ability to not let enemies power up. Instead, you'll be able to revive old foes and make them more powerful than ever before. This is proper Goku logic at its finest. "In Dragon Ball Z: Kakarot, the seven Dragon Balls are scattered across different areas throughout the game. By locating and collecting them, players will be able to summon the mighty Shenron to revive previously defeated enemies," Bandai Namco explained.
By meeting and fighting those former foes, players may unlock new dialogue options based on the situation. For example, if players revive Frieza once they have unlocked Goku's Super Saiyan 3 transformation (a transformation Frieza did not witness in the original anime), the two characters will share a short never-before-seen conversation.

Upon defeating these enemies, players will gain XP and unlock their Soul Emblems to use in the Community Boards to unlock new skills and abilities.
Goku, you idiot. Dragon Ball Z: Kakarot arrives on PlayStation 4, Xbox One and PC on January 17 2020.
Last Updated: November 22, 2019