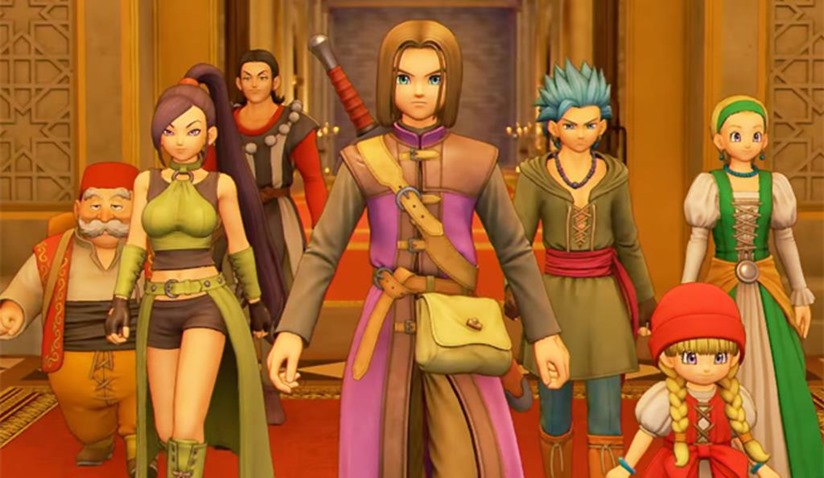 2018 saw one of the best kept gaming secrets of the East, finally go mainstream when it launched back in February. Monster Hunter World was a huge success for Capcom, proving that the right Japanese game at the right time was more than capable of finding an audience beyond the land of the rising sun. Now, the long-running Dragon Quest series is going to make a serious effort to grab some of that attention as it focuses on expanding to new audiences.
For the first time ever, a mainline Dragon Quest game will be out on PC. Dragon Quest 11: Echoes of an Elusive Age will hit that platform and PlayStation 4 on September 4, bringing with it a ton of localised features. English dialogue, increased difficulty modes, better menus and a first-person camera are just some of the features that fans can expect to see.
Here's the full list of features and the sales pitch from Square Enix:
DRAGON QUEST XI: Echoes of an Elusive Age is coming to PS4 and Steam on September 4, 2018, in North America and Europe! Pre-order today: https://t.co/0s4g5Q1Afa #DQXI #DragonQuest pic.twitter.com/kCEQN975aP

— Dragon Quest (@DragonQuest) March 28, 2018
DRAGON QUEST XI: Echoes of an Elusive Age tells a captivating tale of a hunted hero and is the long-awaited role-playing game from series creator Yuji Horii, character designer Akira Toriyama, and series composer Koichi Sugiyama. As the eleventh mainline entry in the critically acclaimed series, DRAGON QUEST XI is a completely standalone experience that features entirely new characters, a beautifully detailed world, finely tuned turn-based combat, and an immersive story that will appeal to longtime fans and franchise newcomers alike.
English Voiceover
Draconian Quest, a hard mode that offers additional challenges for more experienced players.
Overhauled Menus & UI, with graphical enhancements and more intuitive navigation.
Camera Mode, allowing players to take in views of the beautiful landscape, character renders and ferocious monsters in detail.
A New Dash Function and many other system enhancements such as improved character and camera movement
So far, my only real interaction with Dragon Quest has been through the recent Dragon Quest Builders that popped up on the Nintendo Switch. Speaking of Nintendo, don't expect to see the eleventh chapter on that platform anytime soon as Square Enix revealed to IGN that focusing on PlayStation would result in a higher western foothold for the publisher:
Our aim with Dragon Quest XI and the Dragon Quest brand is to grow the audience in the West. From a business point of view, it made strategic sense to release the 3DS version in Japan in 2017. For the West in 2018, it made the most sense to focus on the PlayStation 4 and PC (Steam) platforms.
So when will you see a Switch version? Not in 2018, that's for certain.
Last Updated: March 28, 2018