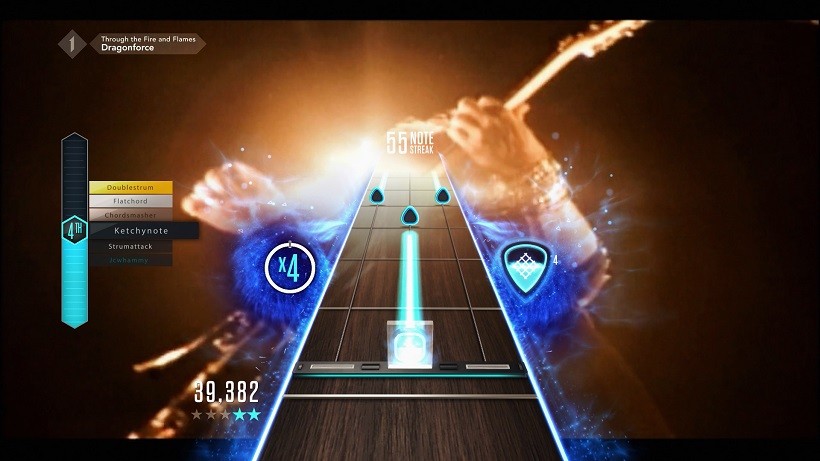 The Guitar Hero franchise has included some truly challenging tracks for players to suffer through and enjoy over the years. None has been as memorable as DragonForce's face-melter though – Through the Fire and Flames. It's a tough track, filled with some truly insane solos that only few have managed to master.
It was first released in Guitar Hero III: Legends of Rock, as a bonus track. Now, it'll be gracing the new six-button guitar controller for the first time. That's right, finally, Through the Fire and Flames will be coming to Guitar Hero Live!
FreeStyleGames are celebrating the occasion with a shredathon. DragonForce's killer song will be playable through GHTV, along with 4 other terrifying tracks, from today, the 3rd of February, through to Sunday the 7th. That's five terrifyingly difficult tunes, playable for 5 days solid. Here's what the lineup looks like…
DragonForce – Through the Fire and Flames
Alter Bridge – Cry of Achilles
Lamb of God – Ghost Walking
Megadeth – Hangar 18
Trivium – Strife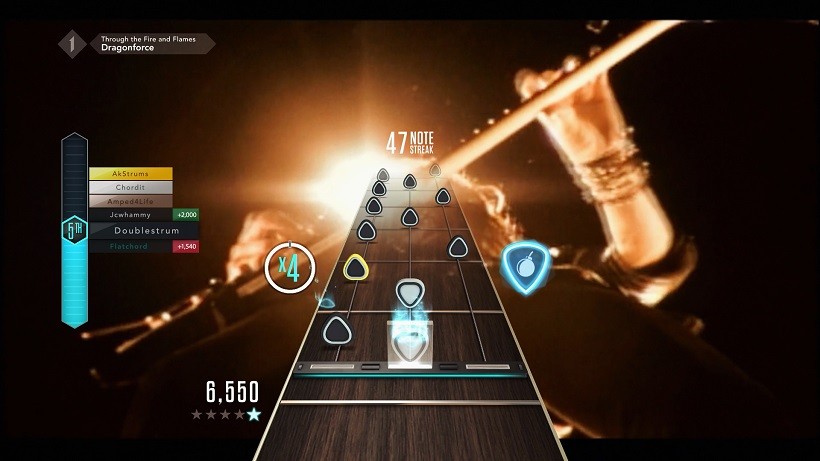 Rivals mode will be enabled too, so you can watch your highway fill with millions of notes, along with an opponent's. By the end, you'll both surely be on the floor crying at the incompetence on show.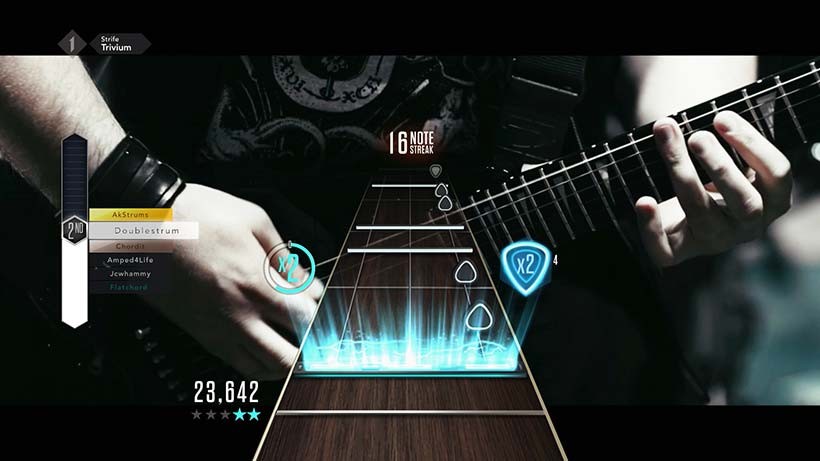 For those on the other hand, who possess godly guitar skills, there are prizes up for grabs. Over the duration of the shredathon, FreeStyleGames will be giving out rewards such as player tokens, player cards, and so on, to those who place well on leaderboards.
Once the festival is over, Through the Fire and Flames will be added to the overall Guitar Hero Playlist as usual. For now though, I'd recommend taking advantage of it appearing frequently over the next five days. I don't even want to imagine how many plays the average player would have to spend just to perfect even a fraction of the song!
Through the Fire and Flames was difficult enough on expert with 5 buttons alone. I can't even fathom how challenging it's going to be on the new guitar controller and its 2 x 3 layout!
Last Updated: January 4, 2017