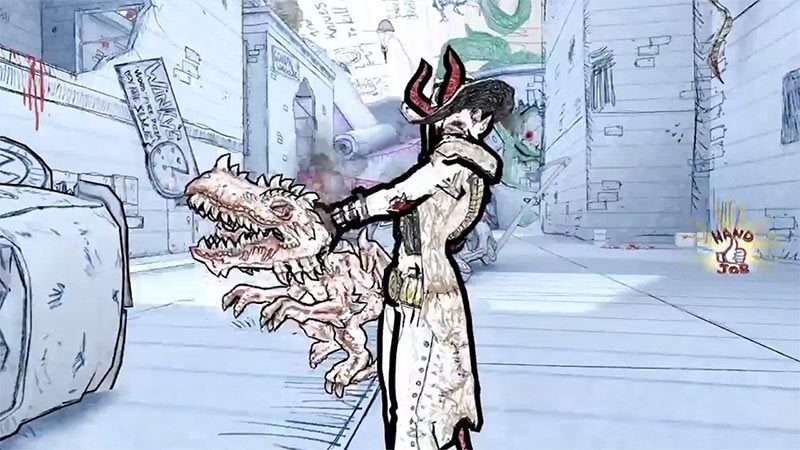 I'd almost forgotten about Drawn to Death, the scribbles to life third-perso shooter from David Jaffe's new
Studio, The Bartlet Jones Supernatural Detective Agency. It was originally revealed in December 2014, and was meant to be a free-to-play game that wasn't built around being a pay-to-win kinda game.
"We don't like pay-to-win and we don't like taking play mechanics away from players simply to have them earn them or pay for them," Jaffe wrote on a Drawn to Death sub-reddit, where he explained the "dislikes traditional free to play games very, very much."
Apparently they dislike them so much that the game is now going to released as a traditional paid game. The game's been in a sort of closed beta, early access test for quite a while now, undergoing testing and taking player feedback in to consideration.
"After reviewing everything we learned during the Limited Access period, we have decided to officially launch Drawn to Death as a traditional paid title," they say on the PlayStation Blog.
What that means, is that when it's out, there'll be a lot less grinding for stuff – and all six of the game's characters will be available at launch, as will the game's 7 unique levels.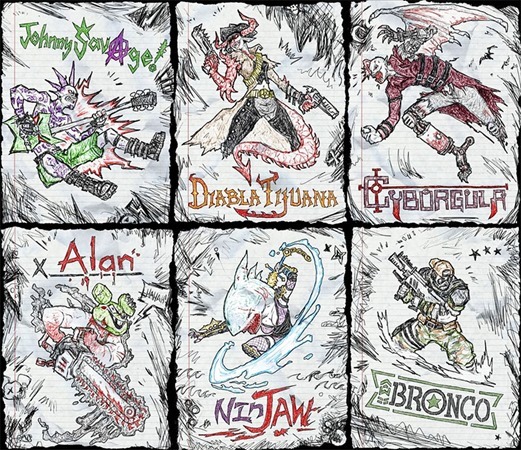 Drawn to Death will also launch with 26 different weapons, though you'll have to keep playing to unlock them all.
Want modes? There are tons of modes.
Organ Donor: In this objective based mode, Players must shoot the heart out of an enemy's chest. Then take the heart to a stationary base for 1 point. Take the heart to a moving base for 2X points! First Player to 20 points wins!
Classic Deathmatch: First to 10 kills wins.
Classic Team Deathmatch: First team with 20 kills wins.
Core Deathmatch: First Player to 5 points wins. 1 kill = 1 point, but every time you die you lose a point. (Defense matters!)
Core Team Deathmatch: Same as Core Deathmatch, but for teams. First team to 10 points wins.
Brawl: In this mode, levels get smaller on the fly to create a more intense one-on-one battle/fighting game experience!
The game definitely looks cool, but do we really need more hero-type shooters, in a world in which Overwatch exists?
Last Updated: November 7, 2016