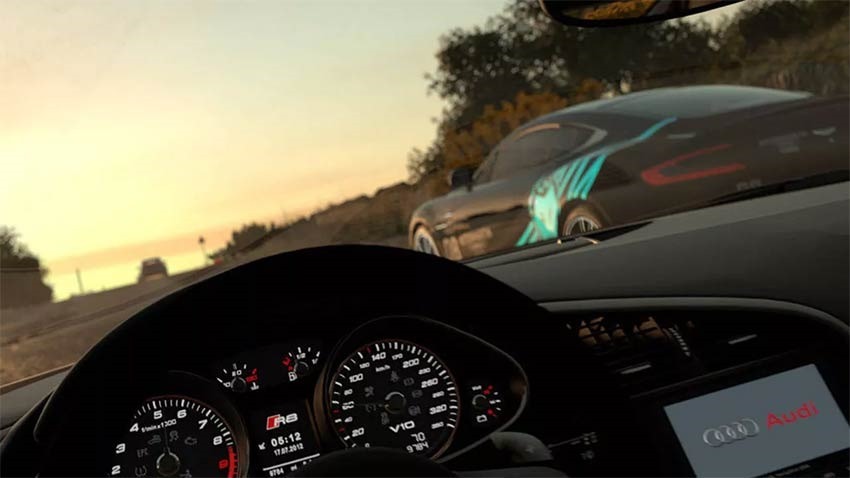 Evolution Studios' Drive Club got a bad rap. It was a delight of a racing game (especially after the expansions and updates), but it had what can only be called a disastrous launch. The game's servers seem to have been little more than a hamster running on a wheel attached to an ethernet cable when the game was released, meaning that it launched without its very important online features.
For a game that was billed as a connected experience, not having working servers for months after launch was a bit of a death knell, and the game never really managed to get the time in the limelight it deserved. Eventually, everything was patched up, the game was updated and the servers worked as intended. Unfortunately for the handful of players still clinging to its original promises, the servers will be shut off next year. The game, its VR mode and the bikes expansions will also be delisted in a few months.
Sony announced that the games servers would be decommissioned.
Online servers for DRIVECLUB, DRIVECLUB VR and DRIVECLUB Bikes will shut down on 31st March 2020, 23:59 BST. All online features (including online multiplayer modes) will cease on that date. You will still be able to play and enjoy these games in single player offline modes. However, the games have significant amounts of online gameplay, so from 31st March 2020, functionality will be affected in the following ways:
You will not be able to:
Use your season pass online.
Represent your Club online in multiplayer events or tours.
Play online multiplayer and compete in challenges.
Create your own events.
Compete in leader boards, or share stats and player progress.
You will be able to:
Use your season pass on all single player and offline modes.
Continue to play all game (DC, DC VR and DC Bikes) and DLC single player functionality in offline mode.
Earn trophies in single player / offline mode.
Though I haven't played the game in years, I really liked Driveclub. It had an excellent balance between arcade and sim that even somebody incapable of playing racing games properly (like me!) could enjoy. The game's relative failure, however, is likely what led to now-defunct Evolution's demise. The game and its extra content will be available until 31 August, though you'd have to be a little soft in the head to buy a game now that you know is going to be neutered in the near future.
Last Updated: April 1, 2019