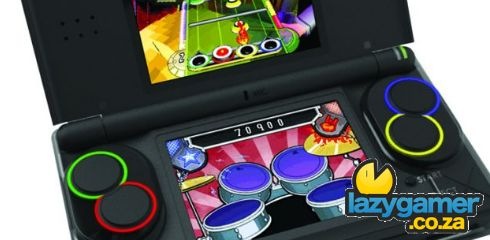 So there I was playing on my DS-Lite and having a whale of a time when the cool kids rocked up and started mocking me because I hadn't seen the point of splashing out a ton of cash on getting the DSi.
Apparently since it's a couple of microns smaller and has a camera to take pictures of myself it's the next best thing… well now I can get my revenge.
Activision have released some images of the upcoming Band Hero's drum attachment for the Nintendo DS and believe it or not it won't work on the DSi.
Since in Nintendo's infinite wisdom they removed the old GBA port that these peripherals love so much.
So if you are an early adopter and have the DSi then I hope you kept your clunky old DS-Lite else you aren't going to be playing Band Hero anytime soon.
Last Updated: July 24, 2009