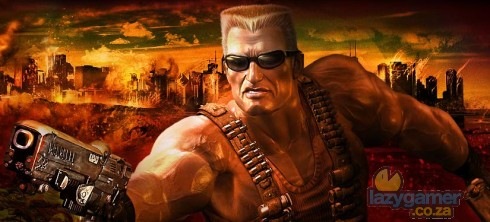 It's been a while since we have heard anything about Duke Nukem Forever and the idea that the game might actually be released one day still brings sniggers from many in the industry.
However according to 3DRealms the game is still in development and a new Tweet by one of the co-owners of 3DRealms has gotten everyone excited that the game may be nearing the end of it's development cycle.
George Broussard has posted a short message stating
"Closing out a milestone this week. 71 more tasks to do and we started with probably 800-900."
Yeah that's it, he could be referring to his own personal DIY to-do list for all we know but since the majority of his tweets are either about things entirely personal or about game development we are going with the presumption that it's about Duke Nukem.
So only about 10% of development remains which means we should see it next year Christmas according to 3DRealms development speed?
Source: ClanBase
Oh and I also found this outstanding tasklist from the beginning of March which obviously refers to the Dukes development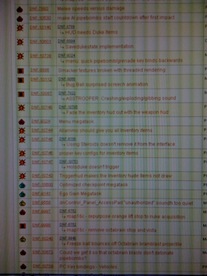 Last Updated: April 16, 2009