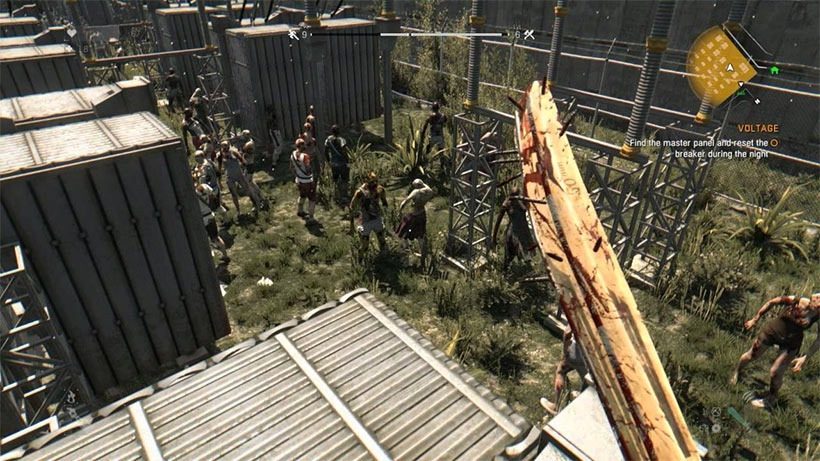 You get good videogame PR, and you get bad videogame PR – and then you get exceptional videogame PR. The chaps behind Dying Light, the rather good zombie-slaying simulator fall very firmly in that last category.
They responded to somebody on Twitter who admittedly had too much to drink before going on a lengthy Twitter rant about the game's sources of electricity. As an electrical engineer working as a reliability co-ordinator, Twitter user c0mpl3x1ty was unable to suspend disbelief for long enough to just enjoy the game.
In amongst other egregious errors, he noticed these glaring electrical issues (via a delightful piece on Kotaku which you should read):
Autotransformer in @DyingLightGame , compared to an actual xfmr. notice the insulators are connected to wood pic.twitter.com/W8kCu4RWOD

— c0mpl3x1ty (@c0mpl3x1ty1) September 25, 2015
So here is a set of transformers with no fault protection. It appears to be… 4-phase? @DyingLightGame pic.twitter.com/yS129a0UcJ

— c0mpl3x1ty (@c0mpl3x1ty1) September 25, 2015
4-phase (normal lines are 3-phase) distribution line out. Note the insulators on the xfmr are connected to nothing. pic.twitter.com/BiYuJYJEyZ

— c0mpl3x1ty (@c0mpl3x1ty1) September 25, 2015
In @DyingLightGame you turn on power using these switches or fuses. Neither are used at substations. pic.twitter.com/7BouWdCJ7J

— c0mpl3x1ty (@c0mpl3x1ty1) September 25, 2015
You might call him names or deride the guy for being pedantic, but honestly it just somebody with passion for what they do. Thankfully for us, Techland has passion for what they do too, and issued a response.
Ok the cat is out the bag. Yeah it's true, our electrical systems break conventional design. But when you're stuck in a zombie outbreak you're going to have to adapt and therefore bypass certain "rules". The people of Harran had to apply a really resourceful design which required the existing infrastructure to be tweaked. That's why when you look at the current electrical setup in Harran things appear "wrong".

We didn't want this ground-breaking design out in the public before we could patent it, but your interest has shown us that electrical engineering world as a whole needs to know there are other ways to generate electricity despite "conventional knowledge". Feel free to share this with your fellow engineers.
What is this design? Well, have a look.
That's a fantastic response, and the sort of thing I'd love to see more from developers and publishers; being in on the joke is a great way to ingratiate you to the people buying your stuff, and when applied well, and under the right circumstances can do wonders for a brand.
Last Updated: October 2, 2015