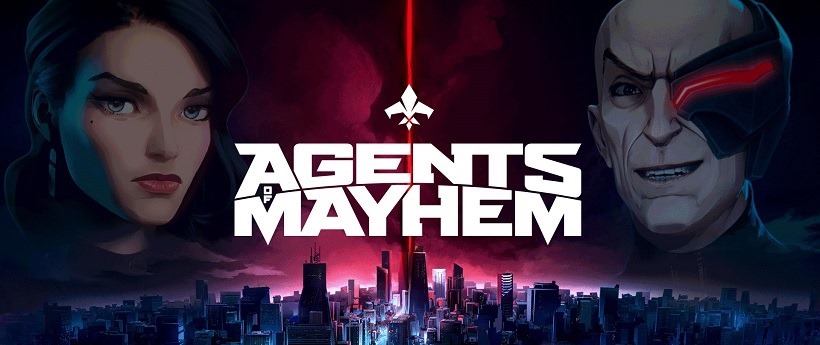 Being a huge fan of the Saints Row franchise, I simply had to see Agents of Mayhem – a new IP from Volition – at E3. Unfortunately, I had no scheduled appointment with the developers, so it was unlikely that I'd actually get play the game, much to my dismay. Thanks to some persistence though (I'm patting myself on the back as we speak), I managed to sneak into session that somehow matched my very busy schedule.
Behind closed doors, I had the opportunity to play one of the missions from Agents of Mayhem. It wasn't too long, truth be told (it took me around 25-30 minutes to complete), but it was exactly what I needed to give me a taste of what's to come with this new wacky open world shooter.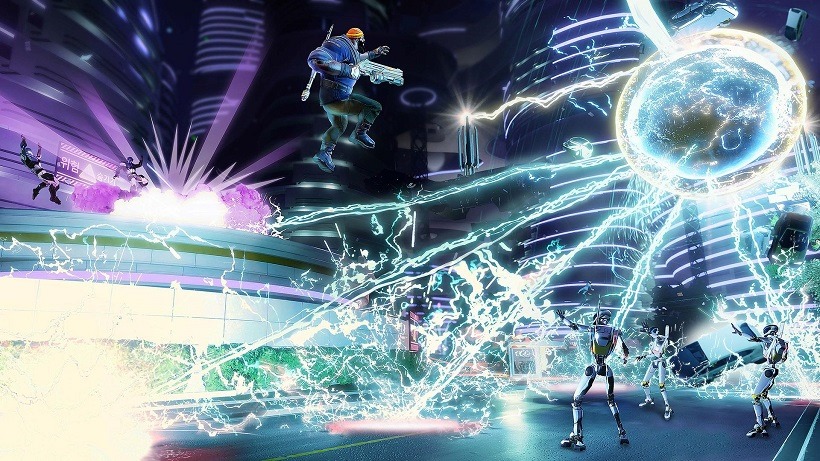 It's clear that Volition are sticking to what they know, which isn't a bad thing at all. If you've played Saints Row before, you'll feel right at home. Agents of Mayhem feels very similar to the open world shooters that precede it. In fact, I'd say it's almost identical with regards to movement and shooting.
There are difference obviously, such as the visual style. Agents of Mayhem is very cartoony in comparison to its predecessors. If I had to compare it to something, I'd say it resembles Borderlands to a degree.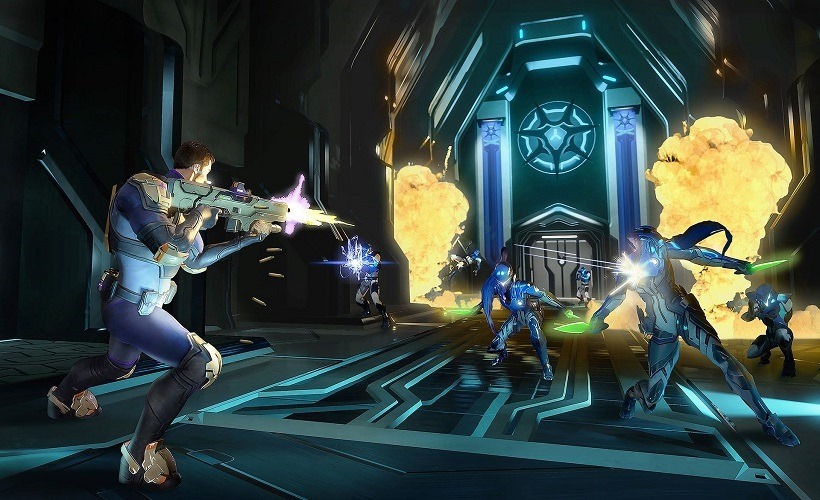 The biggest change to the usual Volition formula comes compliments of the various characters that'll be playable in Agents of Mayhem. The solo customisable protagonist we normally play as is gone. They've been replaced instead with 12 new characters (of which I got to try 4 of during my session), who all have their own unique loadouts, abilities, and personalities.
Hollywood for example, is a loud mouthed actor, who feels like the standard shooty character. He comes equipped with the typical assault rifle that's great for dispatching enemies from a medium range. It can spew forth explosive grenades too, for maximum aoe goodness. Hollywood's Mayhem ability sees random stuff exploding around him, in true Michael Bay fashion.
Hardtack, for comparison sake, is a much beefier, and far more foul mouthed bloke (he's the one who yells AHOY MOTHERF%&#ERS in the game's reveal trailer if you must know). He wields a shotgun and a harpoon, the latter of which can be thrown at enemies to teleport them closer for a finishing blow with the former. His Mayhem ability turns his shotgun into a mine launcher. They can be thrown out and detonated at will for maximum BOOM.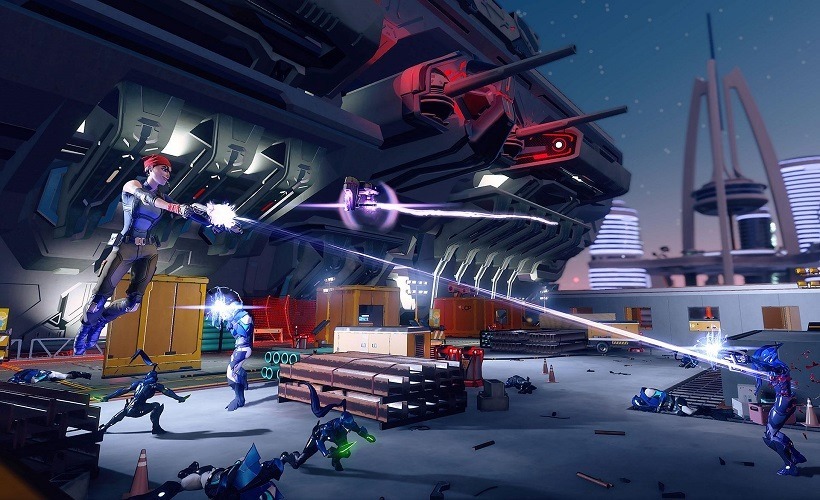 So on the surface, Agents of Mayhem seems to be business as usual for Volition, but with a wider selection of characters to mix things up, and abilities thrown in for good measure. There's more to it than that though. Three agents can be chosen for any given mission. Only one can be on the field at a time however. The other two meanwhile, are unplayable. They can be switched to on the fly though.
This simple swap mechanic turns Agents of Mayhem into something that's a little more strategic. While playing for example, I used Fortune – a very agile, dual pistol wielding character – to fire at enemies until I got close to them. Once I was within a few metres, I switched to Hardtack to deliver the finishing blow with his almighty shotgun. I'd then switch to Rama – an archer with killer range – to pick off other enemies that were perhaps a little too far.
Outside of their weapons and abilities (which can be further customised, I might add), each agent has their own unique little touches and attributes that further differentiate them and encourage switching between them all. WIth regards to movement for example, Fortune can dash mid-air, which really makes the distance between enemies feel a lot shorter. Hardtack meanwhile, is the only character who can throw his harpoon into a wall, which can then be used to reach new heights (such as the roof of a building).

Even with just four characters to play with, it already feels like Agents of Mayhem has a layer of depth that I never saw in Saints Row. Look, I love those predecessors to bits, but shooting and blowing up enemies with a standard set of weapons (or vehicles) was only fun for a while before the overall experience became mundane.
I really don't think Agents of Mayhem will suffer from that same problem. With twelve characters due at launch, I feel that the overall experience provided will still contain the satisfying shooting and madness that Volition are now known for, but with a little more strategy behind it. Even if that's not the case, I'm excited for Agents of Mayhem regardless. It already has a crazy cool cast (with more to come), is packed with chaos, and is one hundred percent wacky. I'm ok with this.
Last Updated: June 21, 2016