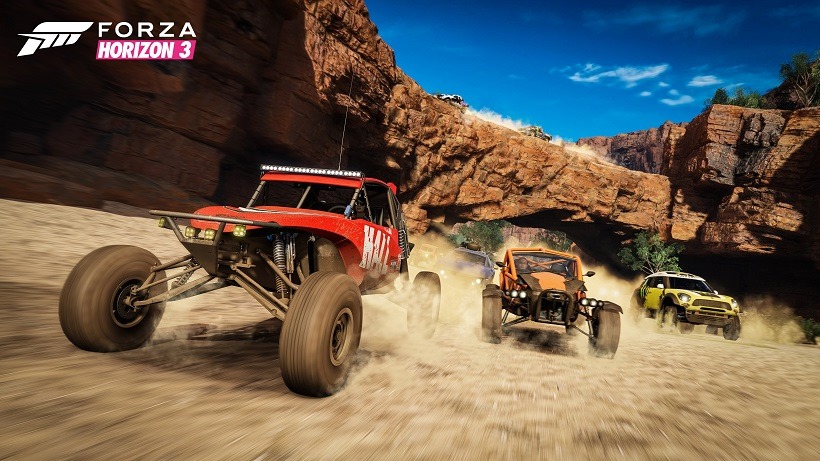 I've never once wanted to visit Australia. Giant spiders? Slithering Snakes? Heat that makes your sweat, sweat? Yeah, it doesn't sound very appealing, does it?
Forza Horizon 3 though, makes me want to explore the outback from top to bottom. With so many different and varied biomes on offer, it sure looks like driving paradise.
Sadly, I never got to the chance to play the game myself at E3. I did get to sit in a session presented by the Creative Director, Ralph Fulton however, who shared some insight into the new racer.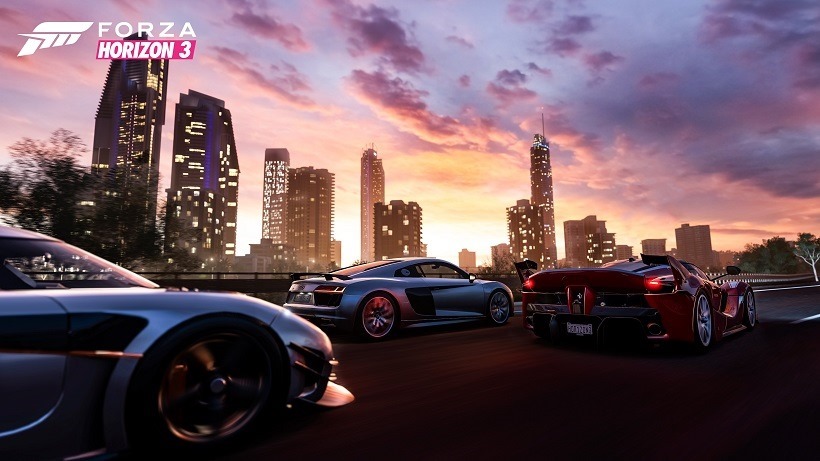 First off, I need to talk about the visuals. Forza as a series has always looked gorgeous, and Horizon 3 is definitely no exception. The presentation kicks off on the beach, behind the wheel of the very sexy Lamborghini Centenario. The car is certainly beautiful, but so are its surroundings. The sky in particular, is surprisingly lifelike.
There's a reason for that. Ralph explains that he and his team spent several months in Australia, where day after day, they photographed the clouds so that they could stitch them into their in-game engine. It sounds simple enough, except it was all rather challenging from a logistics point of view. Lenses for example needed to be changed every 30 minutes thanks to the heat. That, and whoever was manning the camera had to do spider checks every so often. That alone made me respect the development team at least four million times more.
Anyhow, the proof is in the pudding. The sky with its scattered clouds and burning sun looks proper legit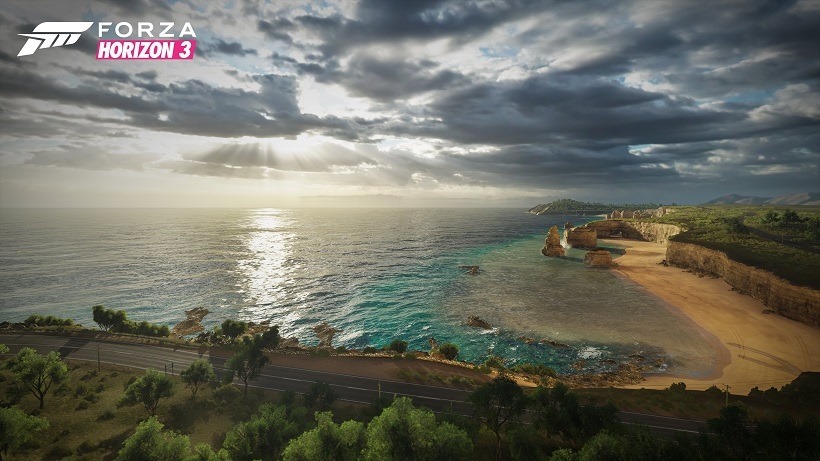 That's not all that does though. Australia is incredibly diverse in terms of its locales, and believe me, there are lots of different ones to explore in Forza Horizon 3.
After drifting around on the beach, we are taken onto a nearby tar road. After driving a kilometre or two at breakneck speed, we turn onto a random stretch of dirt. A few seconds later, we're in the thick of a nearby forest, drifting between the towering trees with our Centenario. This is just one example of how a location can change seamlessly.
After that short bout of dirty driving, we are shown the world map. It's simply huge! According to Ralph, the playground of Forza Horizon 3 is twice the size of Forza Horizon 2. Apparently, getting through all the racing discs scattered across the game will take more than one hundred hours to get through. That in itself is a lot of content. But wait, there's more! There will be a 350 cars on offer. That's 150 more than what Forza Horizon 2 had. There'll be returning favourites, but also new additions such as racing buggies, which are more suited to the wild, varying surfaces of the outback.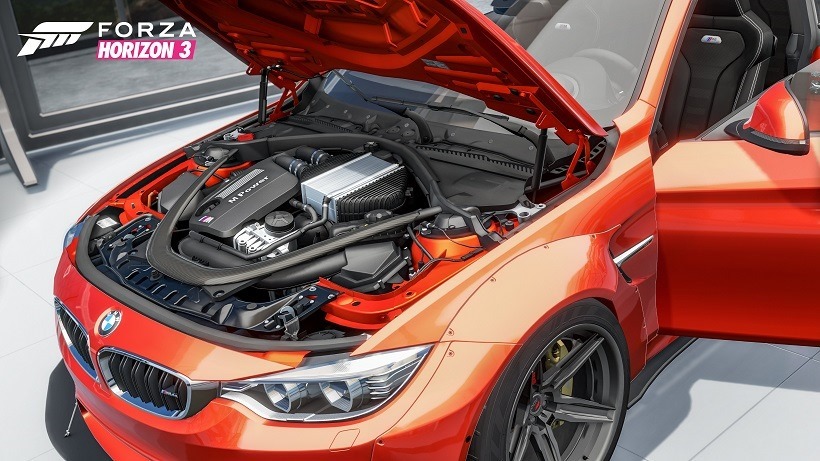 Ralph then touches on how Forza Horizon 3 emphasises putting the power in the player's hands. As you'd expect, customisation is there in full force. You can change loads of things on your vehicle, right down to the number plate and car horn.
Though the game features its very own soundtrack (which spans from classic to rock we are told), drivers can tailor what they listen to as well by streaming their very own music into the game. At this point in the presentation, a song from Queen starts playing, which quite frankly, fits perfectly to the driving taking place. Were I to demo the game, I'd definitely have includes some classing Portuguese jams.
Lastly, players can create their very own events, from races right down to random other challenges such as tasking a player to do a huge jump. Forza Horizon 3 has a huge social aspect to it, so naturally, these events can then be undertaken by friends, or even complete strangers.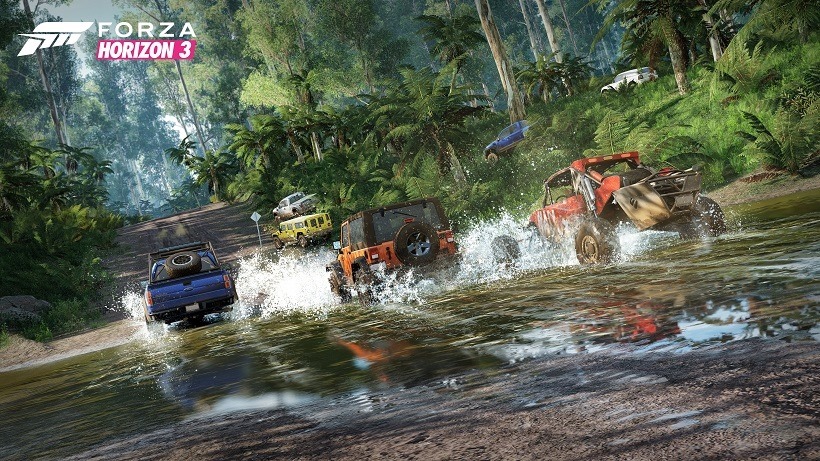 I'm by no means a racing fan, but I can honestly say that I really enjoyed what I saw of Forza Horizon 3 during that session. Visually, it looks phenomenal (it runs nice and smoothly too I might add), and in terms of gameplay, it looks like a lot of fun to play. Driving fans should be excited. Australia looks like it makes for an excellent playground!
Forza Horizon 3 will be out this September, for both PC and Xbox One. Remember, it'll feature cross-play. This will make the player base nice and large as a result.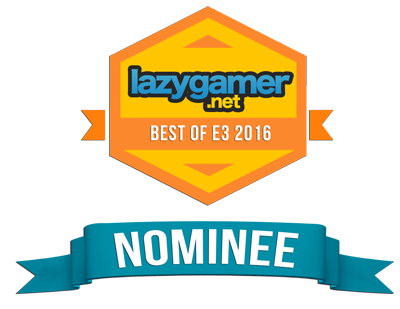 Last Updated: June 21, 2016